The Philippine Navy is expected to improve the country's capability to respond to natural disasters and emergencies with the impending arrival this year of the first of its two Strategic Sealift Vessel (SSV).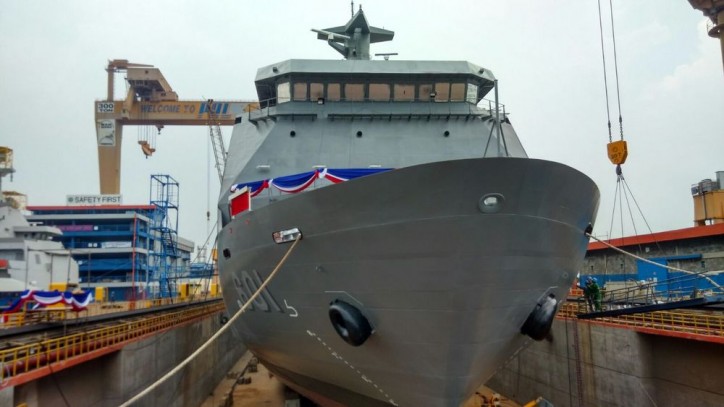 The new ship, to be named BRP Tarlac when it is commissioned in the navy in June this year, will be the biggest in the Philippine fleet at 11,583 tonnes and will serve as the navy's floating command and control centre, especially during the conduct of Humanitarian Assistance and Disaster Response missions.
Aside from this duty, the vessel will also serve as a sealift and military transport ship, moving troops and hardware in areas of the country where they are needed.
Categorised as an amphibious landing ship, the SSV was constructed at the of PT PAL Indonesia shipbuilding docks in Ujung, Tanjung Perak area in Surabaya, East Java.
Philippine Navy Vice-Admiral Caesar Taccad, together with Defence Secretary Voltaire Gazmin attended the January 17, 2016 launching of SSV.
Source: gulfnews.com