TOKYO-Mitsui O.S.K. Lines, Ltd. (MOL) today announced the delivery of the new woodchip carrier, C.S. Bright, which has a cargo hold capacity of about 4.3 million cubic feet, at Mizushima Shipyard of Sanoyas Shipbuilding Corporation.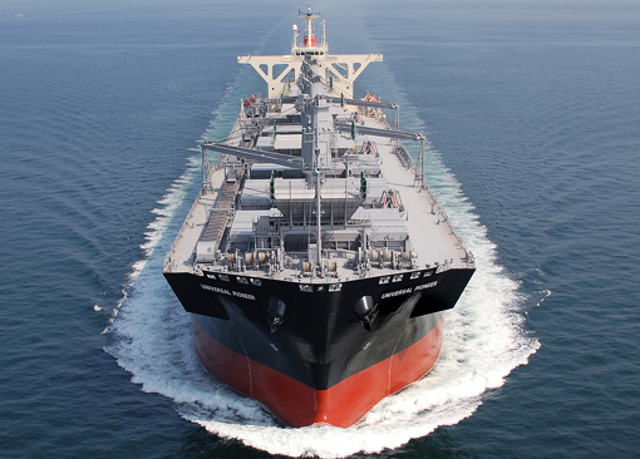 Following the delivery ceremony, the vessel left to take on a cargo of wood chips in Australia for Hokuetsu Kishu Paper Co., Ltd.
The C.S. Bright was designed with a shallow draft while maximizing cargo hold capacity to allow efficient loading of wood chips, which are lightweight and take up a relatively large amount of space. It also features environmental-friendly specifications to cut CO2 emissions, such as a rudder bulb fin to enhance propulsion efficiency and low-friction ship-bottom paint.
MOL continually strives to offer safe and reliable wood chip transport service for paper companies in Japan and overseas, contributing to a stable supply of resources and energy.
About C.S. Bright:
Length: 209.99m
Breadth: 37.00m
Depth: 22.85m
Cargo hold capacity: 4,294,466 cubic feet
Source: cms.molpower.com