A Panamanian-flagged car carrier has been evacuated after a loss of stability incident in the Bay of Biscay.
Spain's search and rescue agency Salvamento Maritimo responded Tuesday afternoon (Jan 26) following a distress call from the roll-on/roll-off car carrier Modern Express located 148 miles off Cape Ortegal.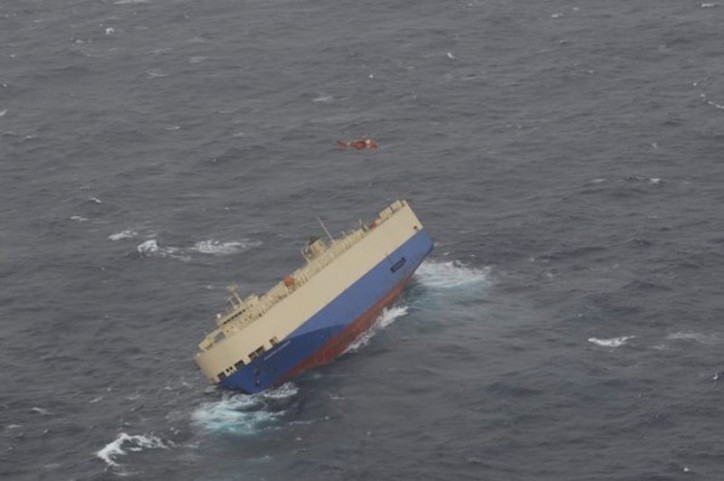 Image: Salvamento Maritimo
All 22 crew members of the ship were evacuated by two Spanish helicopters. Sixteen crew members have been brought to La Coruña airport in northwestern Spain. Another 6 crew were transferred to Celeiro in Portugal. All are in good condition.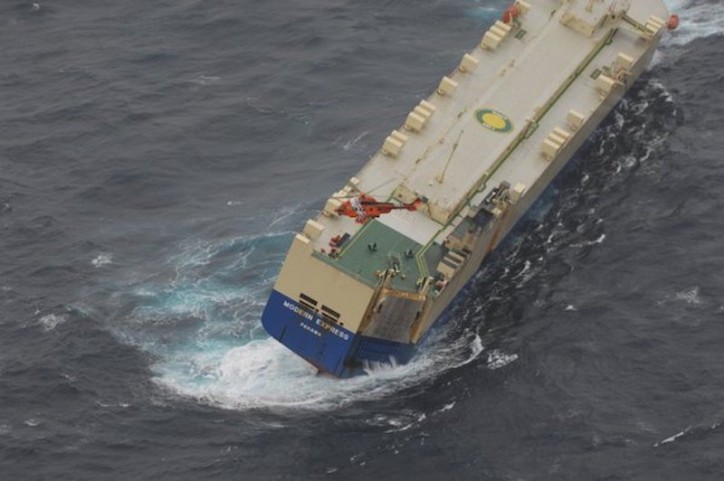 Image: Salvamento Maritimo
The vessel was listing by about 40 degrees, with winds on scene reported to be Force 8 with heavy seas, according to Salvamento Maritimo.
The search and rescue was being coordinated by the Maritime Rescue Co-ordination Centre (MRCC) in Falmouth in the United Kingdom, with help from National Coordination Centre (Madrid). The vessel is believed to have drifted into France's search and rescue area.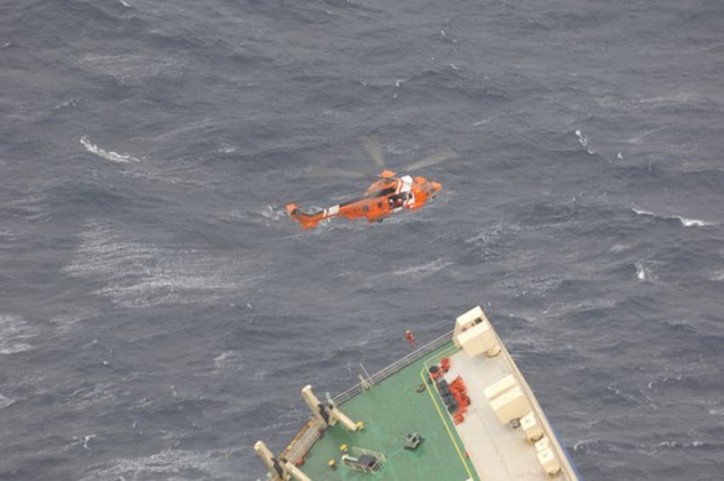 Image: Salvamento Maritimo
The 10,454 dwt Modern Express was built in 2001 and is 164 meters long. The vessel was sailing from the country of Gabon to Le Havre, France.
Source: gcaptain.com