First delivery of LNG bunker expected to commence in 2017
BG Group and Keppel Offshore & Marine, have secured the license to supply LNG bunker to vessels in the Port of Singapore after submitting a joint bid to the Maritime and Port Authority of Singapore. With the granting of the license, BG Group and Keppel will form a 50-50 joint venture to deliver an end-to-end bunkering solution using LNG sourced from BG Group's diversified LNG portfolio.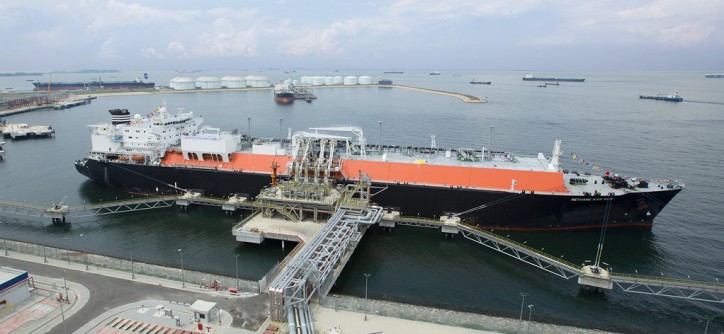 Image: BG Group
Steve Hill,Executive Vice President, Global Energy Marketing and Shipping at BG Group commented:
"Singapore is one of the world's most important strategic ports and we look forward to supplying LNG as a fuel for ships in this key market with first delivery expected in 2017. LNG produces considerably lower emissions than conventional marine fuel and can significantly reduce a vessel's environmental impact. We look forward to working with Keppel on the safe and reliable supply of this cleaner fuel source and the ongoing development of Singapore as a leading hub for LNG in Asia."
The new venture builds on BG Group's existing role as the exclusive aggregator for Singapore's first 3 million tonnes per annum of LNG demand. Following the start of commercial operations at Singapore LNG Corporation's LNG terminal in May 2013, BG Group has to date delivered 72 cargoes into Singapore from its global LNG portfolio, helping the country to safely diversify its energy sources and increase security of supply. The partnership with Keppel also builds on their expertise in offshore rig design, construction and repair; ship repair and conversion; and specialised shipbuilding.
Michael Chia, Managing Director (Marine & Technology) of Keppel Offshore & Marine, said:
"The move into LNG bunkering is in line with Keppel's strategy to provide solutions for the global LNG market, and we are happy to be able to partner BG Group in this exciting new venture. As the exclusive gas aggregator for Singapore, BG Group has the experience of importing LNG into Singapore where they already have a ready supply on Jurong Island. Together with Keppel's years of experience and expertise in servicing vessels including gas carriers, we will be able to give strong support to MPA in its goal to develop Singapore into a key LNG bunkering hub in Asia."
Source: www.bg-group.com