Greek container ship owner Costamare bucked the trend in the depressed charter market, increasing profits in the latest quarter and hinting at further vessel acquisitions.
The NYSE-listed company booked net income of $38.3 million in the final three months of 2015, up from $30.8 million a year earlier, on a more modest increase in voyage revenue to $122.3 million from $120.9 million.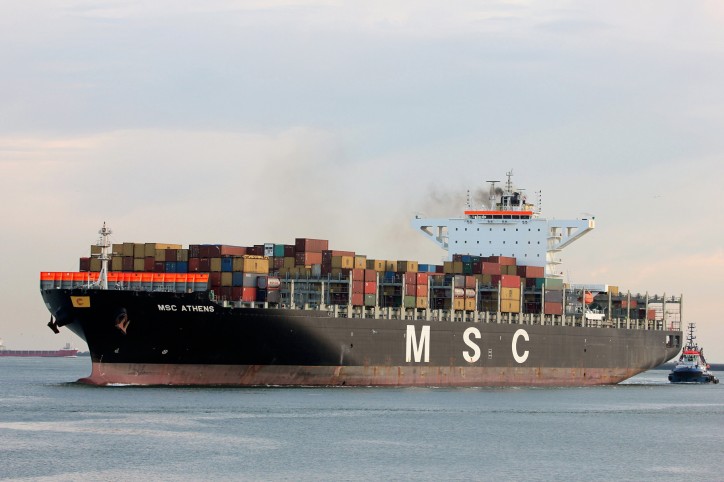 Image: Hannes van Rijn
Full-year net income jumped to $143.8 million from $115 million in 2014 and revenue grew to $490.4 million from $484 million.
"Charter rates and asset values have been under pressure, especially during the second half of the year, as a result of weak demand," said Gregory Zikos, chief financial officer of the Athens-based ship-owner.

"We believe that today's depressed asset value environment provides attractive opportunities and the potential to increase our shareholders' returns."
Costamare said it arranged pre-delivery financing with a leading Chinese financial institution in December for two vessel with capacities of 3,800 twenty-foot-equivalent units that were co-ordered with U.S.-based York Capital Management from Jiangsu New Yangzi Shipbuilding.
The ships, due for delivery in the first and second quarters of 2018, will be chartered to German carrier Hamburg-Sud for seven years.
Costamare and York Capital Management have invested more than $1 billion in new and secondhand vessels since they formed a joint venture in May 2013.
Costamare has a fleet of 72 ships with a combined capacity of 467,000 TEUs, including 12 ships under construction and one second hand vessel for delivery.
The company's positive performance stands out in a market plagued by financial difficulties as ship-owners face slumping charter rates.
Singapore-based Rickmers Maritime has suspended dividends and will post a net loss for 2015 due to a $129 million impairment charge on its fleet of 16 ships. London-listed Goldenport Holdings has suspended debt payments and is negotiating with its lenders to restructure its loans.
Source: JOC