On Sunday (Jan 31) at 1 a.m. local time a large scale fire broke out on the passenger ship Emerald Belle which was actually under construction in Hardinxveld-Giessendam on the Lower Merwede, western Netherlands.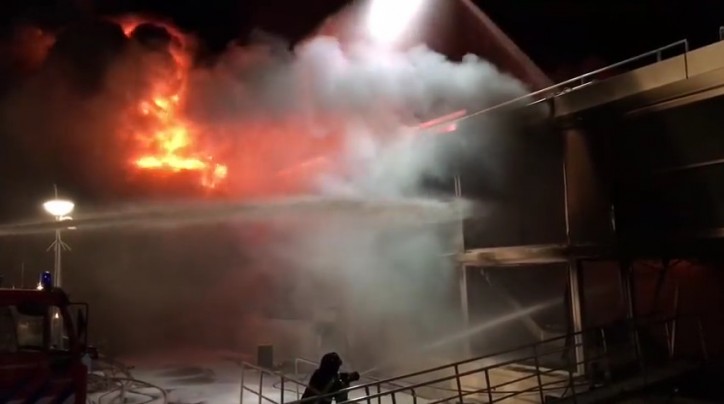 Two fire boats and shore based firefighters were able to bring the blaze under control. A ship which was lying beside the burning vessel was towed away by the fire rescue to prevent the fire from spreading.
At 8 a.m. the fire brigade South Holland South had the fire under control, but was still busy with damping down and stabilizing the ship which was filled with water.
The ferry Gorinchem 10 came with fire-fighting equipment, as well as several small vessels dispatched by the local marine and water transport authorities.
There is no information yet on the cause of the incident. According to local news media no one was injured in the fire.
Source: nos.nl