Star Bulk Carriers Corp. a global shipping company providing transportation solutions in the dry bulk sector, has entered into an agreement to sell mv Obelix (a 181,433 dwt Capesize vessel, built in 2011) to an unaffiliated third party, for $23.3 million, net of all commissions, the company said in its press release.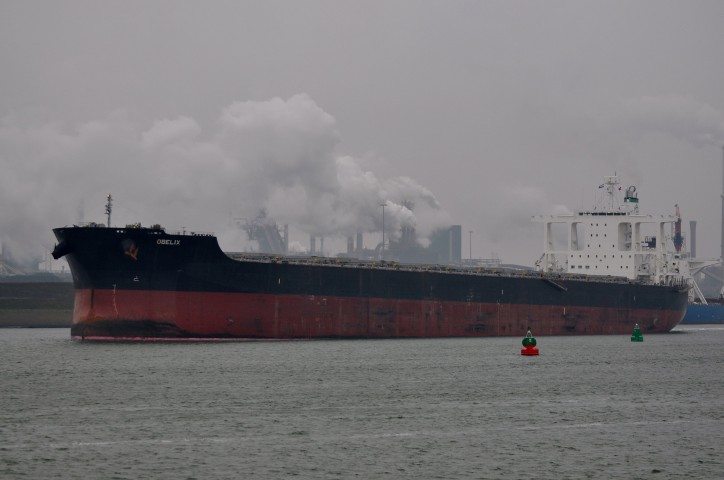 Image: Marcel Coster
The vessel is expected to be delivered to the buyers during the first half of 2016. The Company intends to use a portion of the net proceeds from the sale of the Vessel for repayment of the outstanding debt amount related to the Vessel and the remainder for general corporate purposes, including capital expenditures.
About Star Bulk
Star Bulk is a global shipping company providing worldwide seaborne transportation solutions in the dry bulk sector. Star Bulk's vessels transport major bulks, which include iron ore, coal and grain and minor bulks which include bauxite, fertilizers and steel products. Star Bulk was incorporated in the Marshall Islands on December 13, 2006 and maintains executive offices in Athens, Greece. Its common stock trades on the Nasdaq Global Select Market under the symbol "SBLK". On a fully delivered basis, Star Bulk will have a fleet of 78 vessels, with an aggregate capacity of 8.3 million dwt, consisting of Newcastlemax, Capesize, Post Panamax, Kamsarmax, Panamax, Ultramax, Supramax and Handymax vessels with carrying capacities between 45,588 dwt and 209,537 dwt. Star Bulk fleet currently includes 70 operating vessels and 19 newbuilding vessels under construction at shipyards in Japan and China. Additionally, the Company has one chartered ‐ in Supramax vessel, under a time charter expiring in September 2017.
Source: StarBulk