A fire broke out in the accommodation block of the Mongolian-flagged bulk carrier South Star on Feb 2, 2016, around 1 p.m. LT.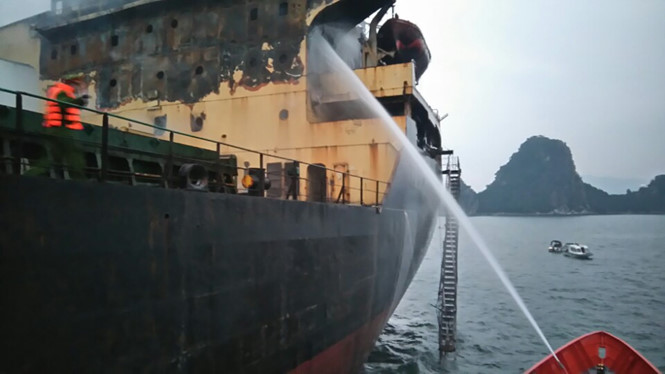 Images: Vietnam National Search & Rescue Committee (VMRCC)
The vessel was anchored on Cam Pha anchorage, northeast of Hai Phong in the Tonkin Bay, Vietnam.
Tugs, police and the "SAR 411" of the Viatnamese Coastguard were engaged in firefighting.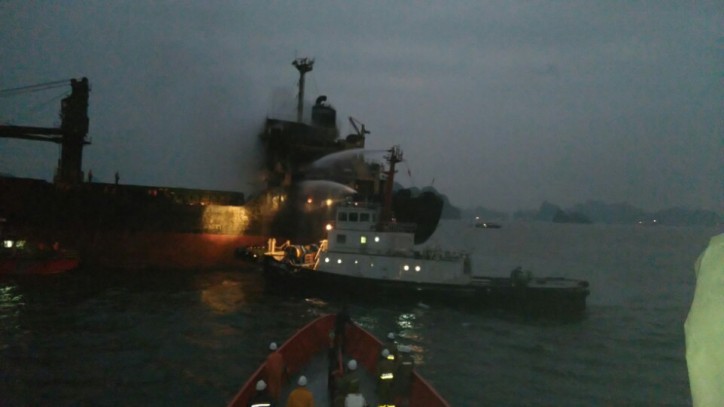 All 18 crew members were evacuated. There are no reports for injured people.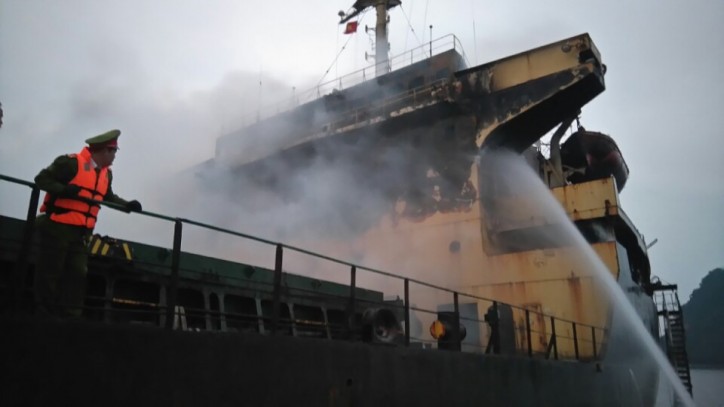 The fire was extinguished about two hours later at 4 p.m., with smoke still emerging from the aft. According reports, the fire caused severe damage in the superstructure.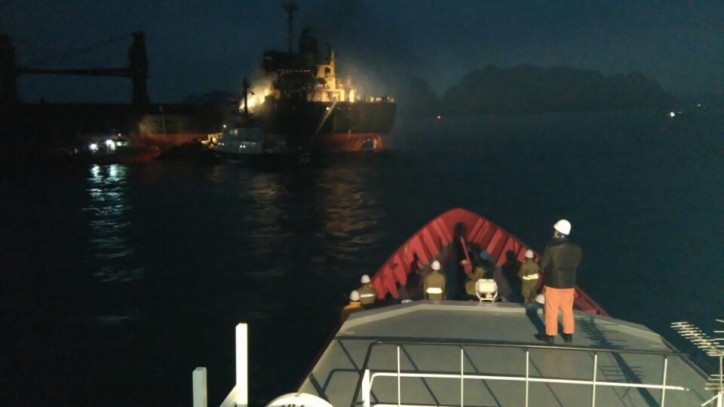 Source: thanhnien.vn