An empty oil tanker crashed late Tuesday night (Feb 2) into one of the Jefferson Parish water department intakes at the Mississippi River and the Gov. Nicholls Street Wharf in New Orleans' French Quarter, the U.S. Coast Guard said.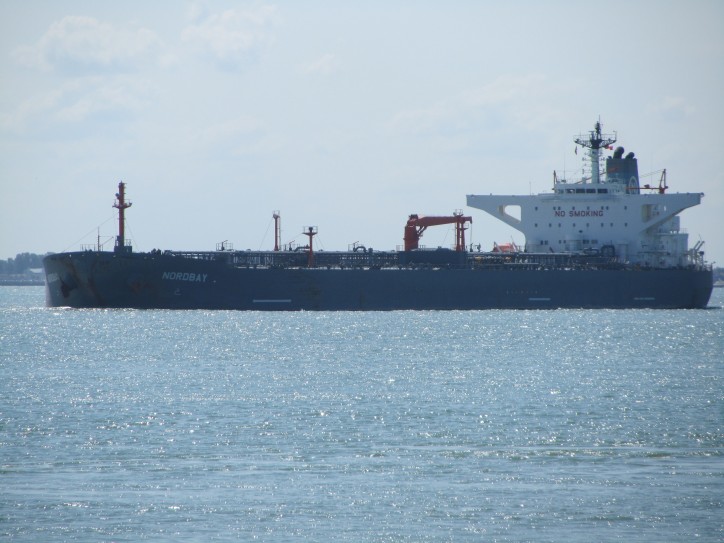 Image: Dennis Adriaanse
USCG said the 62,000-ton tanker Nordbay crashed into the two facilities along the bank of the river. According to Coast Guard spokeswoman Petty Officer Laura Ratliff, the ship sustained minor damage, and a "small hole" in the hull was leaking ballast water. No pollution was reported.
The ship blasted its horn repeatedly as it drifted toward the Piety Street Wharf, while at least three tugboats rushed across the river to its aid.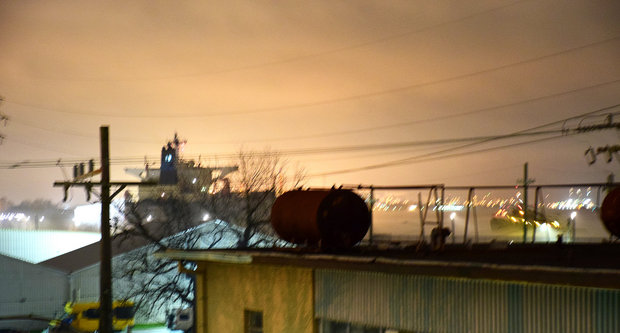 This image taken from a third-floor apartment in the Marigny shows the oil tanker Nordbay sliding downriver dangerously close to the Mississippi River's east bank, just upriver from the Piety Street Wharf in Crescent Park, as a tugboat, right, races across the river to assist / Photo: James O'Byrne
At the time of the collision Tuesday, strong, gusty south winds were blowing downriver towards the wharf that was struck. The high winds were part of an approaching cold front that moved through New Orleans.
The Coast Guard said it continued to investigate the incident. Jefferson officials found no visible damage in the water intakes.
Source: nola.com