One of the world's largest containerships, the CSCL Indian Ocean, has run aground on the Elbe River, Germany.
The 19,000 teu China Shipping Container Line (CSCL) vessel has grounded at buoy 115 near Luhesand on Wednesday night (Feb 3) while en route from Felixstowe to the Eurogate terminal at the Port of Hamburg.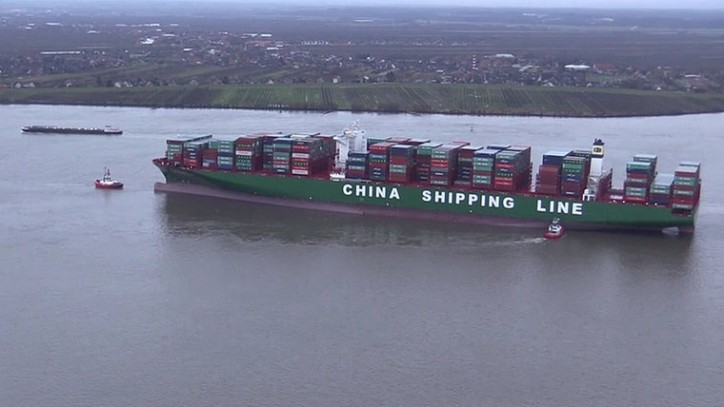 Several tugs were deployed to the grounding site to help the stricken Hong Kong-flagged ship but they were unable to free the vessel on Wednesday evening. Another attempt will be made to move the giant container ship at high tide today.
Just few days ago, on Monday (Feb 01), CSCL Indian Ocean departed port of Felixstowe in a bad weather with strong winds with a force 8 gale. Four tugs assisted her out of the berth.
An amateur video shows the tug Svitzer Deben, which goes out on the starboard side for in-direct around the corner and the tug Svitzer Sky, which is in standby position around the port shoulder just in case the CSCL Indian Ocean needs a push.