En route from Riga to Bremerhaven the containership Vera Rambow was hit into the stern in an allision with the general cargo ship Nordana Sky in the Kiel Canal locks of Brunsbüttel in the morning of Feb 5, 2016.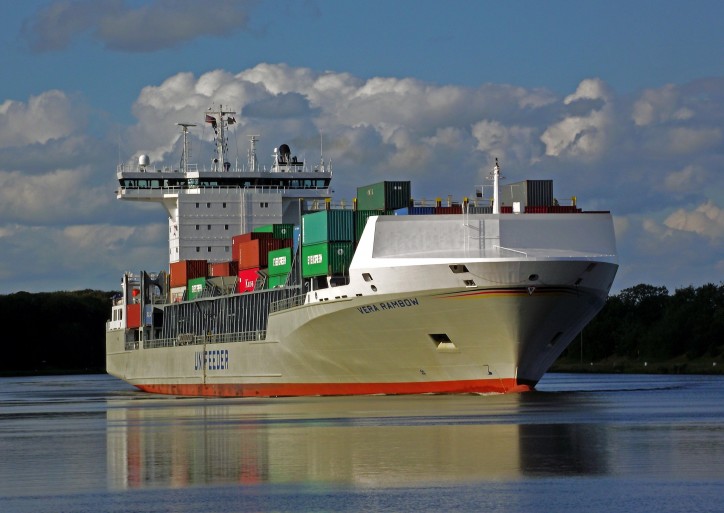 Image: Gluggli
The containership Vera Rambow had entered the northern lock at 10 a.m. LT and berthed at the middle wall.
The cargo ship Nordana Sky which was following could not stop in time and smashed into the stern of the container ship, tearing a hole of some meters length in the waterline region.
The Nordana Sky was enroute from St. Petersburg to the Suez Canal and suffered significant damage too.
Both ships were detained for investigations.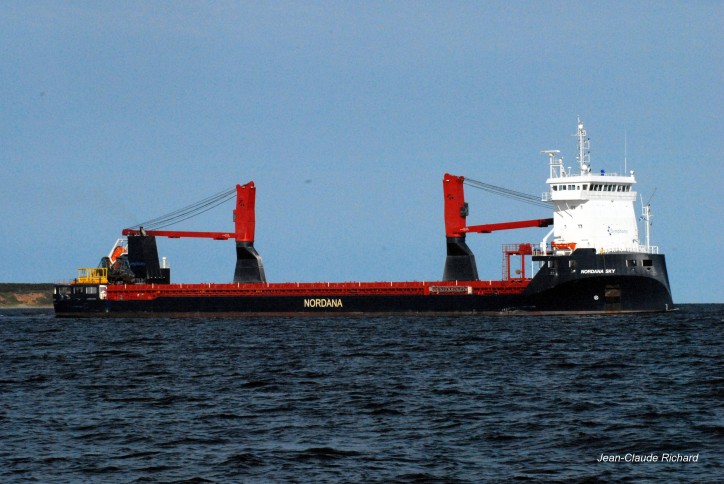 Image: Jean-Claude Richard
Containership Vera Rambow Vs general cargo ship Nordana Sky in Kiel Canal:

Source: vesseltracker / Timsen