As announced on 1 February 2016 Western Bulk ASA has executed a sale and purchase agreement in respect of its 100% owned subsidiary Western Bulk Chartering AS ("WB Chartering") with Kistefos Equity Operations AS, an entity wholly controlled by Kistefos AS, following an accelerated auction process involving identified interested parties.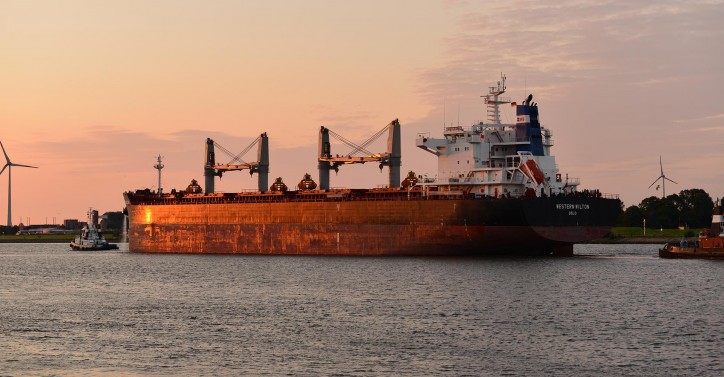 Image: Western Bulk ASA
Yesterday (Feb 8), in order to complete the Transaction, Western Bulk ASA has transferred all of its shares in WB Chartering and all of its own bonds under the MNOK 300 senior unsecured bond issue with ISIN NO 001067557.2. In consideration of such transfers, Western Bulk ASA received payment of the first part of the cash purchase price for the shares, USD 10 million from the purchaser.
The remaining part of the cash purchase price will be paid to Western Bulk ASA on 2 March 2016. The purchaser will assume all of the Western Bulk ASA's debt under the Bond Issue as soon it has been formally approved by the bondholder meeting and as soon as the necessary agreements have been concluded. The bondholders' meeting to make the requisite resolutions is scheduled to take place on 22 February 2016, please refer to the notice of 5 February 2016. As announced on 5 February 2016, Western Bulk ASA has received undertakings from bondholders representing more than 2/3 majority of the bondholders' meeting that they will vote in favour of the necessary amendments to the Bond Issue.
Source: Western Bulk