Hyundai Heavy Industries Co., a South Korean shipbuilder, said Thursday (Feb 11) it struck a deal with a Turkish counterpart to build two oil tankers tankers sized at 158,000 tons each.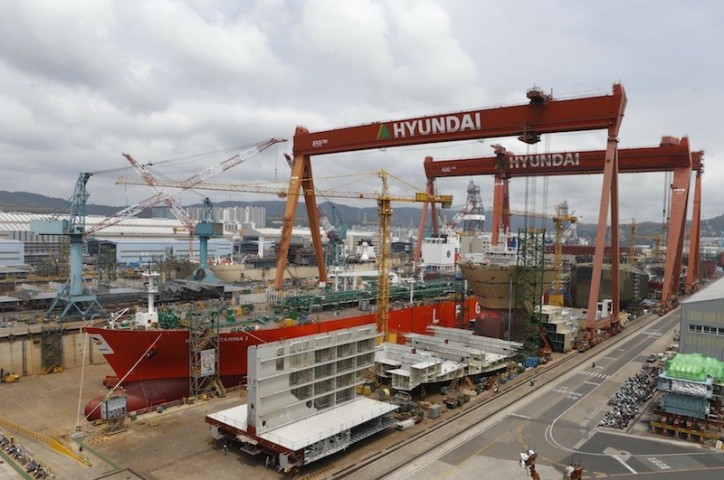 Hyundai Heavy Industries shipyard in Ulsan, about 410 km (255 miles) southeast of Seoul / Image: Lee Jae-Won
Under the deal estimated at US$120-140 million, Hyundai will hand over the ships to Turkey-based Ditas Shipping in 2018.
It marked the first order won by the country's top three shipbuilders, which have been suffering from an earnings slump, hit by a protracted decrease in oil prices and increased costs.
South Korean shipbuilders failed to clinch any new orders in January, marking the first time they have not received any orders for a month since September 2009.
The sluggish shipbuilding industry has been cited as one of major drags on the South Korean economy, since it is one of the country's key growth engines along with electronics and automobiles.
Source: Yonhap