Four tug boats in the port of Valencia in Spain, prevented collision, after boxship HH Johanna's mooring lines were snapped while strong wind battered the port on February 14.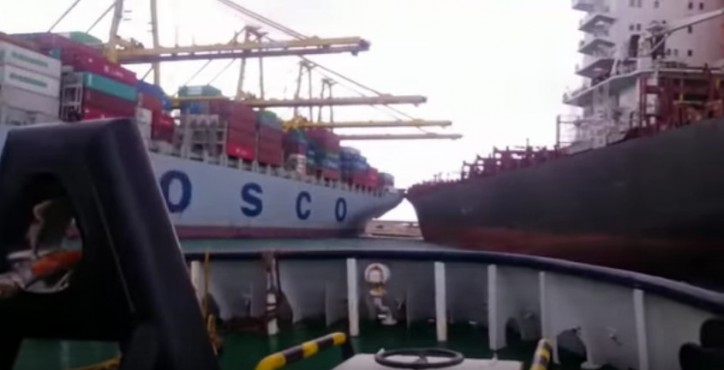 Forced by winds, HH Johanna was drifting dangerously close to container ship Cosco Europe, which has been already docked at the pier.
The fast response of four tugs of the local Port Authority, which assisted the drifting vessel, prevented collision between both ships.
Container ship Cosco Europe left Valencia same day, HH Johanna was still docked in Valencia, as of morning Feb 17. Video was taken, apparently, from one of the tugs:
Source: FleetMon