An Irish-owned ship which was carrying humanitarian supplies to Yemen has been detained by Arab coalition forces on suspicion of arms smuggling. The 54m vessel MV Mainport Cedar was en route to the Yemeni port of Hodeidah from Djibouti on the Horn of Africa, when it was apprehended late last week.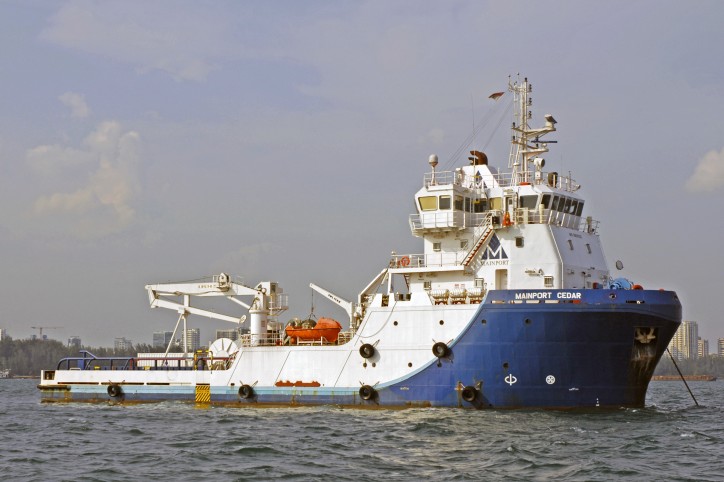 Image: mgklingsick
Owner Mainport of Cork confirmed that the ship, with 13 crew on board, none of whom are Irish, was diverted to the Saudi Arabian port of Jizan where it was still being held yesterday. The Mainport Cedar, registered in the Marshall Islands, was built in Malaysia in 2013 for the Cork-based shipping company as a seismic support, tug and supply vessel.
A spokesman for Mainport said the ship had been on regular charter trips for the World Food Programme (WFP) and was carrying a cargo of tuna, medical supplies and telecommunications equipment to Yemen when it was escorted to Saudi Arabia for inspection. None of the crew – two Britons, seven Filipinos, two Nepalese, one Croatian and one Bulgarian – had been harmed. The spokesman said the diversion was a "formality" relating to paperwork.
An Arab coalition spokesman told Sky News Arabia that the vessel had "military communications equipment and military hardware" in containers, and claimed that the port of origin was Bandar Abbas in Iran.
The Mainport spokesman said no illegal arms were on board. Three fully licensed firearms had been kept in a locked secure cabinet, separate to the ship's five cargo containers for crew safety, he said.
World Food Programme spokeswoman Jane Howard confirmed that the organisation was in communication with coalition forces. She said the vessel had been on charter to the programme.
It is understood the telecommunications equipment had been onboard since a previous trip to Aden and there was a "misunderstanding "over paperwork as a result. Ms Howard said the coalition forces had asked the World Food Programme to resubmit paperwork and she hoped the vessel would depart shortly.
Source: The Irish Times