A new mega alliance appears to be in the making, as CMA CGM and China COSCO lead efforts to set up a new carrier partnership. Seeking to also rope-in Evergreen and OOCL, the plan could potentially split up three of today's four main East-West alliances. If successful, the initiative would radically alter the current liner shipping landscape and leave the eight remaining carriers of the Ocean Three, CKYHE and G6 alliances in the lurch.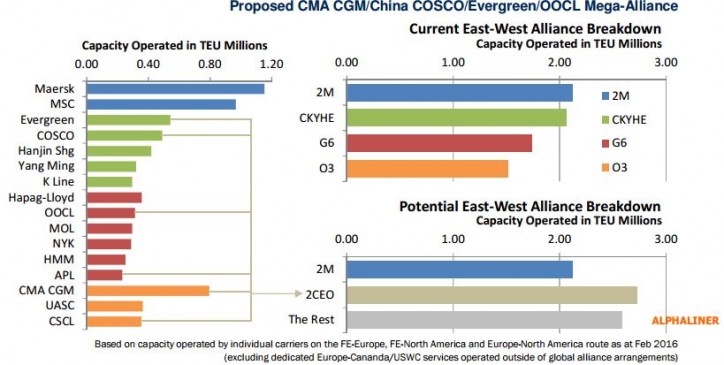 Discussions are believed to be still ongoing and the carriers involved have not yet publicly announced their plans. CMA CGM however, already stated that it will pull APL out of the G6, once the French Line completes the Singaporean carrier's acquisition in the second half of this year. CMA CGM also commented that it hoped that COSCO-CSCL will join the Marseilles-based carrier in a new alliance partnership. However, COSCO has not yet revealed any post-merger alliance plans to follow the acquisition of CSCL's container shipping operations, due to be finalised by the end of February.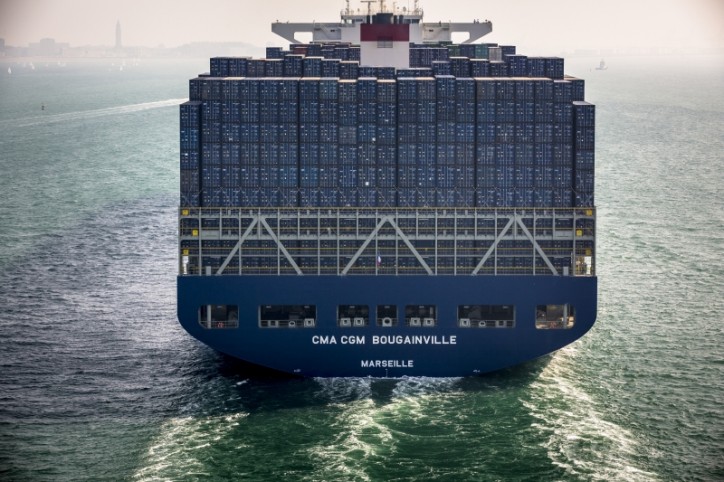 Image: CMA CGM
Meanwhile, Evergreen is in a mourning period following the death of its founder Chang Yung-Fa on 20 January. The Taiwanese shipping line is thus not expected to make any announcements until the month-long silent period is over. Lastly, OOCL is understood to be reviewing its options after a high-level meeting with CMA CGM and COSCO in late January.
While the new alliance's final composition could still change, the driving factor behind the proposed four-carrier 'CCEO' setup is clear: The motivation is to form a strong and stable alliance that could challenge the 2M's dominance in the East – West trades and to distance the 'CCEO' from some of the weaker partners within the current alliances, which could be facing financial distress.
Source: Alphaliner