A VLCC has been fixed on a West Africa-US Gulf Coast voyage in a rare move, as US imports of sweet crudes from West Africa have remained steady in the last few months, shipping and trading sources said.
Normally, the US buys crude from the West African region on a Suezmax, and in the past three years, its imports of largely light to medium crudes from this region have dwindled due to the sharp rise in US shale oil output.
It has been almost 17 months since a VLCC loaded from West Africa to the US Gulf Coast, according to Platts trade flow software cFlow.
The last VLCC to travel to the US Gulf Coast from West Africa was the Eagle Varna in late-September 2014, cFlow data showed.
The VLCC Olympic Leopard was fixed by US refiner P66 on a WAF-US Gulf Coast route at Worldscale 85 for March 10-15 loading dates. A source at P66 was unavailable for comment.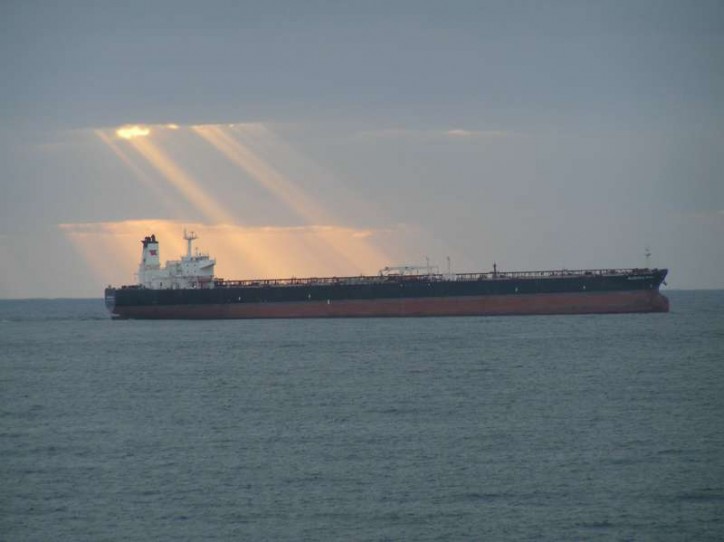 Crude Oil tanker Algeciras Spirit - Image: Ibon Barandika Ugartetxe / Shipspotting
Sources said the VLCC will be carrying a load each of Angolan grades Hungo and Dalia. P66 is a regular buyer of Angolan crude, normally buying one or two grades every month. But for March it has bought four grades, according to trading sources.
P66 was heard to have originally been looking for a Suezmax for the Kizomba-USGC trip, before later opting to take a VLCC.
At the end of last week and the start of this week Suezmaxes were in extremely short supply and most WAF Suezmax rates rose by around w20. This could partly explain why P66 and Thailand's PTT both opted to use VLCCs on expected Suezmax cargoes this week.
"The problem for the Suezmaxes is that the VLCCs have taken stems away. The first 10 days of March looked fantastic for Suezmaxes with Nigerian production back to normal levels and not many VLCCs being fixed. There has been a lot of late fixing on VLCCs though and the VLCCs have absorbed Suezmax volume," said a shipbroker.
The reduction in Suezmax cargoes added length to the Suezmax position list and meant that charterers could be able to force further rate reductions from the owners in the coming days.
ANGOLAN CRUDES
The arbitrage of crude oil from West Africa to the US Gulf Coast and East Coast has historically been one of the major trade routes in the global oil market.
But imported volumes have been dropping steadily since at least 2011 as domestic US crude production has soared, displacing barrels from Nigeria and Angola.
US interest for WAF crudes has, however, shown some signs of rising recently aided by weaker WAF crude differentials, cheaper freight and a supply glut of sweet crudes in the Atlantic Basin.
Traders said Angolan crudes have especially been attractive to US refiners in this current environment as it is mostly of a heavy sweet variety. Its low specific gravity makes it denser, and it also has a low sulfur content. US refiners tend to blend these Angolan heavy sweet crudes with the light sweet shale crude.
Product yields for major Angolan grades like Cabinda, Dalia, Girassol and Hungo are skewed toward the bottom of the barrel, with vacuum gasoil and residual fuels accounting for approximately half of output. These elements are also valued by US refineries as blending feedstocks.
Source: Platts