An important milestone has been reached in the construction of the Gemini Offshore Wind Park. On 16 February 2016, the first wind turbine was installed by Van Oord, and it will soon begin producing electricity. In the coming months, a total of 150 wind turbines will be installed 85 kilometres off the coast of Groningen, the Netherlands. The wind park, scheduled for completion in the spring of 2017, will supply sustainable energy to 785,000 households for decades to come, the company said in its press release.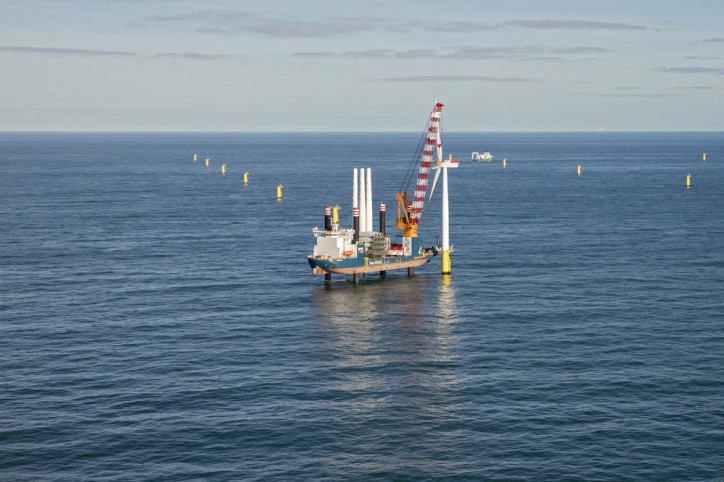 Image: Van Oord
After installing the electrical infrastructure and 150 turbine foundations last year, Van Oord is now working on installing the wind turbines. The wind turbines are being transported, including by Van Oord's offshore installation vessel Aeolus, from Esbjerg harbour in Denmark directly to the wind farm. The energy generated will be routed through the high voltage grid from Eemshaven to the end-users.
With a total capacity of 600 MW, the Gemini Offshore Wind Park in the Dutch part of the North Sea will be one of the largest offshore wind parks in the world, both in terms of size and production. Four partners have combined their strength to make the Gemini Wind Park a reality: Northland Power, an independent Canadian energy company that supplies sustainable energy (60% stake), wind turbine builder Siemens Wind Power (20%), Dutch marine contractor Van Oord (10%), and HVC, a sustainable company specialising in waste, raw materials, and energy (10%).
Source: Van Oord