A 44-year-old Filipino sailor plunged to his death while performing maintenance works on the bulk carrier Necklace on Feb 22, 2016, at 2.30 p.m.
Image: husni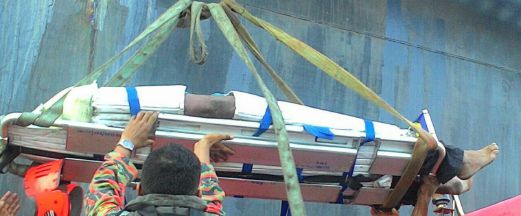 Magtahas Anecito Bahian died on the spot after he fell about 13 metres on the deck of the vessel.
Ther State Fire and Rescue Department received a distress call at 2.49 p.m. and immediately dispatched a team to the scene.
However, the victim was already pronounced dead by a medical personnel on board of the ship, which was anchored about six nautical miles from the Vale jetty at Teluk Rubiah, Malaysia.
Source: New Straits Times Online