Offshore marine services provider PACC Offshore Services Holdings (POSH) has plunged into the red in 2015 due mainly to a huge impairment charge of $144.58m.

The group reported yesterday a net loss of US$149.7 million (S$211 million) for the three months to Dec 31, up on the net loss of US$9.96 million in the same period a year ago. The loss was blamed on impairments, write-offs and gain from disposal amounting to $144.58m.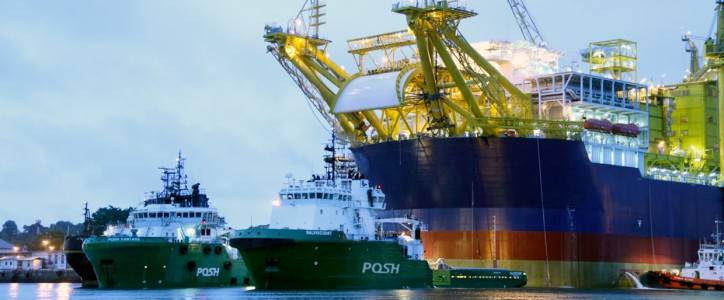 Image: POSH

Excluding the impairments in 2015 and gains from vessels disposal in 2014, POSH would have recorded a net operating profit of $13.62m, up 40% from $9.73m in 2014.

Posh logged a net loss of US$131 million for the full year, a reversal from the net profit of US$53.2 million previously, while revenue rose 20 percent to US$280.8 million.
Gross profit edged up by 1 percent year-on-year due to higher revenues from the offshore accommodation business, which POSH says offset lower charter rates and utilisation for the company's offshore supply vessels and transport and installation divisions.

Revenue for the transportation and installation division declined by 16 percent in the fourth quarter of 2015 to USD6 million, compared with USD7.1 million in 2014. This was mainly due to lower charter rates and vessel utilisation, said POSH.

Group revenue rose 20% to US$280.8 million, with the increased contribution from the offshore accommodation business segment which more than doubled to US$93.2 million.

POSH expects continued pressure on charter rates and utilisation in 2016, with crude oil prices staying at current low levels and resulting in a challenging macroeconomic environment for the global offshore marine industry.

Nevertheless, the group still sees growth opportunities in new markets, such as its recent expansion in the Middle East via a joint venture in Saudi Arabia.
Source: MarineLink