German container line Hapag-Lloyd delivered on its promise to return to profitability after the integration of CSAV's container shipping business last year. Its preliminary unaudited results released yesterday show operational earnings (EBIT) at EUR366.4 million (USD404 million) for 2015, against a loss of EUR382.8 million in 2014.
The merged liner business achieved overall sales of EUR8.8 billion, up from EUR6.8 billion in the previous year, on liftings of 7.4 million teu (+25%).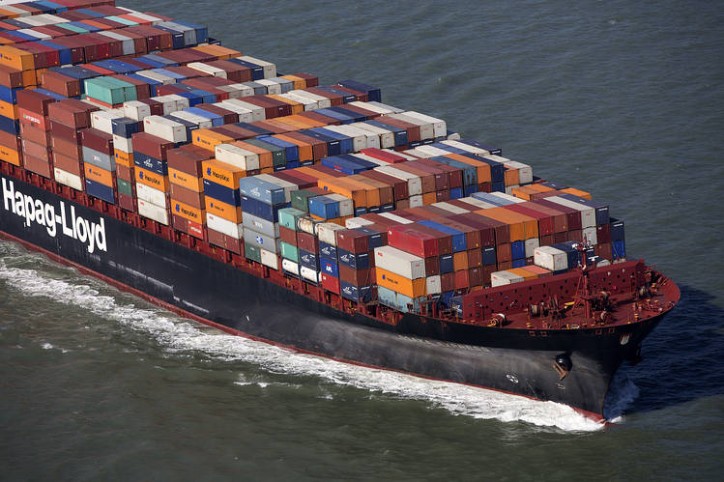 Average freight revenue per teu dropped by 14% to USD1,225 but average fuel prices dropped even faster, by 46% to USD312/tonne on average, boosting the container line's operating margin. Its euro-nominated results were further boosted by the appreciation of the dollar versus the euro.
Hapag-Lloyd had forecast that synergies derived from the integration of its processes and network with CSAV's container line business would see the group return to profit in 2015. Earnings were basically in line with expectations, it said.
Hapag also released a few separate figures for the fourth quarter of 2015 that show it managed to stay in the black in the closing months of the year despite the quickening pace of freight rate erosion. Its fourth-quarter EBIT came in at EUR17.8 million, against a loss of EUR305 million in the corresponding period of 2014.
Investors were apparently expecting a positive result of this order because the release of the preliminary set of figures had little impact on Hapag-Lloyd's share price in Frankfurt. By 14.00 local time today its shares were quoting at EUR17, down 1.7% since start of trading this morning.
Source: IHS