On January 21, the 220 foot long fishing vessel Saputi sustained hull damage while fishing for turbot in the Davis Strait between Canada and Greenland.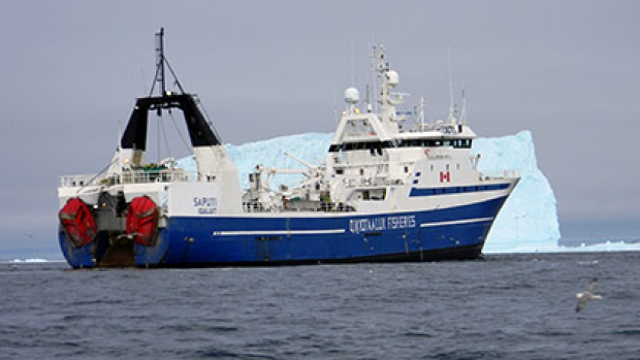 Image: Nataaqnaq Fisheries
The trawler had struck ice which cut into the hull causing water ingress. The crew requested assistance with both Danish and Canadian authorities responding.
The Joint Rescue Coordination Centre in Halifax dispatched a C130 Hercules aircraft from 413 squadron in Greenwood, Nova Scotia, and the CCGS Louis St. Laurent icebreaker has been called to assist.
Four extra pumps were dropped off by the Hercules, which have been used to remove water from the vessel. The fishing vessel Saputi proceeded towards Nuuk, Greenland escorted by the Danish warship Knud Rasmussen.
No reports of injuries to the 30 crew on board. Reports stated that the catch of turbot on board the Saputi may have been lost resulting in an estimated loss of $1 million dollars (CA).
Source: CBC