Offshore support vessel BOURBON LIBERTY 251 was attacked by pirates on Tuesday (Feb 23). The supply ship was 55 nautical miles off Brass, Niger Delta state of Bayelsa, Nigeria.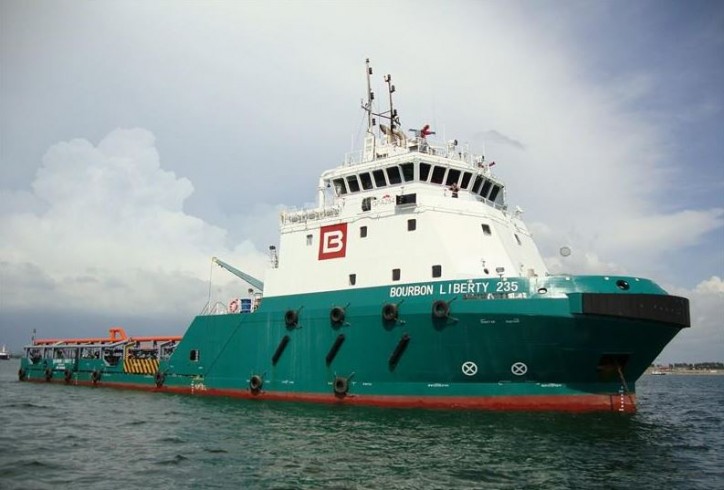 Image: vanaalstgroup
Two crew members of Nigerian and Russian nationalities are considered as abducted.
BOURBON confirms in a press release that one of its vessels was the object of an attack off Nigeria. The company also informed that the rest crew of ten are back on board the vessel in Onne port, safe and sound.
The Nigerian Navy promptly dispatched a task force, NNS Centenary, which rescued the ship at about 2 p.m. local time on Wednesday.
"One Russian (the ship's Master) and a Nigerian were abducted from MV Bourbon before NNS Centenary was able to contact and rescue the vessel from the hijackers. Efforts are currently ongoing to ascertain the whereabouts of the abducted crew men," the Navy said in a statement.
An emergency cell has immediately been set up. BOURBON is in contact with the families, and supports them in this difficult event.