Capesize bulk carrier NEW KATERINA ran aground in Suez Canal at around 14:00 LT on Thursday (Feb 25) while transiting the waterway in southern direction.
The cargo vessel suffered a hole in fore part, reportedly with massive water ingress.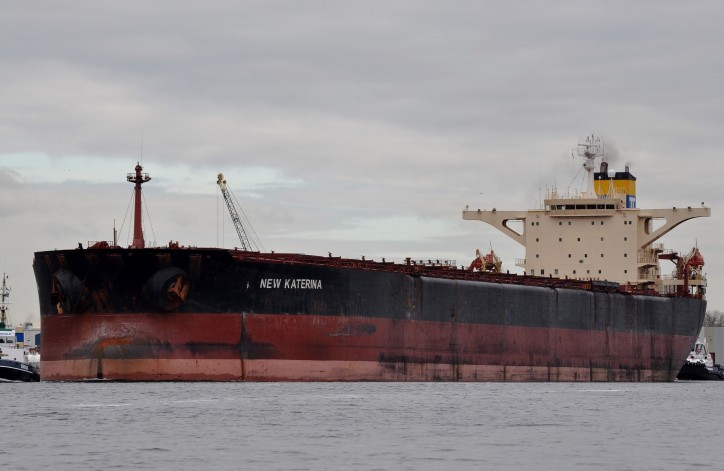 Image: Marcel Coster
It is not clear yet what happened, but according to locals, vessel was intentionally grounded to avoid worse development.
Suez Canal reportedly is closed for traffic in both directions. The ship is en route from Yuzhniy (Ukraine) to Qingdao (China), meaning NEW KATERINA is in load.
The 170082-dwt bulk carrier NEW KATERINA is built 1997, sailing under the flag of Panama. The bulker is managed by New Shipping Ltd, Greece.
Source: Maritime Bulletine