On Feb 26 a fire broke out in the superstructure of the cement carrier Raysut 1, which was docked in Salalah Port in Oman with 6000 tons of cement on board.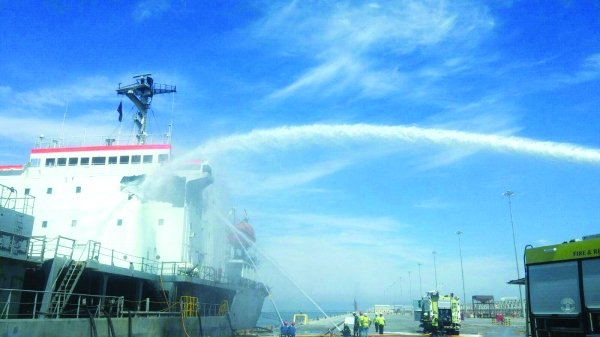 Image: TimesOfOman
During the cargo handling operations, a fire started in the ship's accommodation area and spread rapidly from there.
The crew informed the local port authorities, asking for help. Two firefighting teams were present at the incident site shortly after the emergency call. The Salalah Fire Brigade was able to put out the fire in almost five hours.
No injury or loss of life was reported in the incident.
Source: TimesofOman