Topaz Energy and Marine, a leading offshore support vessel company, has secured 14 offshore support vessel contracts with BP Exploration (Caspian Sea) Limited ("BP").
Under the terms of the agreement, Topaz will supply 14 offshore support vessels for a five year period plus two one-year options at current market terms, primarily in support of BP's ACG and Shah Deniz II fields offshore Azerbaijan.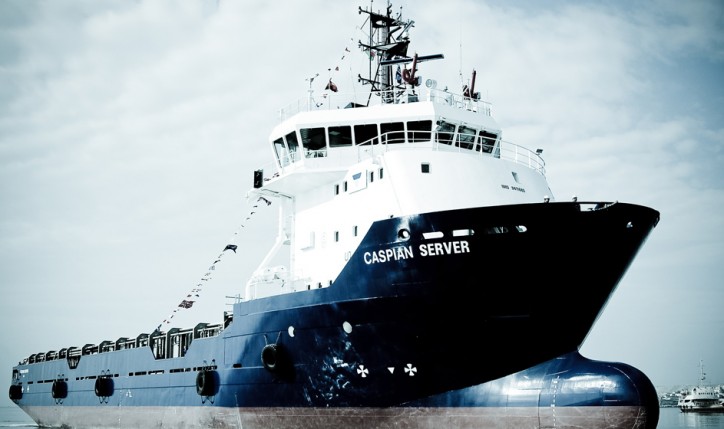 Image: Topaz Energy
The agreement extends currently running contracts for the 14 vessels until 2023 including all options. These contracts bring Topaz's global revenue backlog to nearly US$1.4bn and demonstrates the company's competitiveness in the Caspian market.
René Kofod-Olsen, Chief Executive Officer, Topaz Energy and Marine, said, "We are humbled by BP's continued trust in our capabilities and look forward to repaying that confidence by consistent world-class service. Our ability to secure long-term contracts with a reputed oil major such as BP reflects the value and quality of Topaz's operations in the Caspian and globally. Our exemplary operational and safety track record and our commitment to Azerbaijan allow us to build our position in the face of a challenging market. The agreement provides a long-term platform from which to build further scale in the broader Caspian and adds significantly to Topaz's credit strength through tremendous revenue visibility."
Topaz's fleet contracted by BP through this landmark agreement spans large anchor-handlers, platform supply vessels and emergency response and recovery vessels. Topaz's total fleet serving in Azerbaijan numbers 21 vessels. Topaz has been active in Azerbaijan for several decades and is committed to Azerbaijan and the wider Caspian for the long-term, demonstrated through its high levels of localization and significant investments over many years.
Topaz Energy and Marine is a leading offshore support vessel company providing marine solutions to the global energy industry with primary focus on the Caspian, Middle East, West Africa and Subsea operations in the North Sea and Gulf of Mexico. Headquartered in Dubai, Topaz operates a fleet of 100 offshore support vessels of an average age of 7 years. Topaz is a subsidiary of Renaissance Services SAOG, a publicly traded company on the Muscat Securities Market, Oman.
Source: Topaz Energy