With the new service Maersk returns to Liverpool after more than a decade and launches its first ever direct service to Dublin.
Providing a direct service between the British Isles and Algeciras to connect to the whole of Mediterranean and North Africa, the newly announced Irish Sea product into Liverpool and Dublin compliments the existing network and offers improved transportation solutions for serving local markets.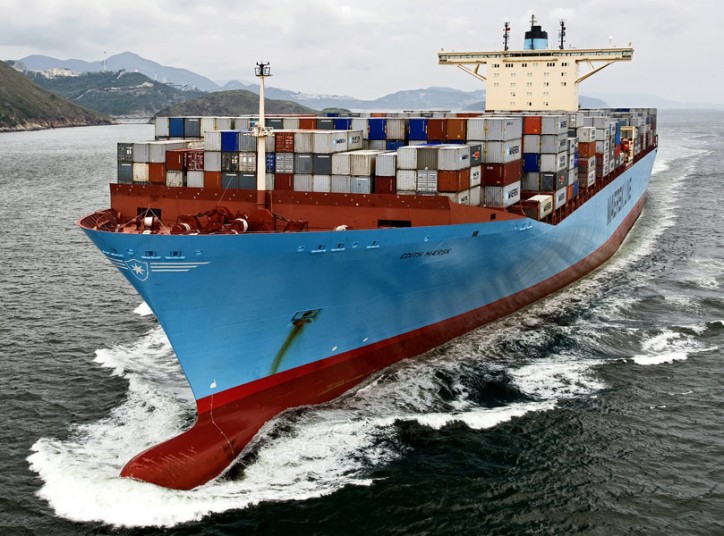 Image: Maersk
Operated by Seago Line, the Intra-European shipping expert and part of the Maersk Group, the new service further allows easier access to other trades and helps sister companies Maersk Line and Safmarine deliver for their customers in the North West of England and Ireland. Most notably, the new short sea service creates a great opportunity for a West Africa product offering with a new transshipment option to connect both markets to Nigeria.
"We are thrilled to offer a new service and expand our product portfolio for both countries", shares Seago Line General Manager for UK & Ireland Robert Clegg. "With competitive transit times and convenient berthing windows, we are well-placed to serve customers who seek new opportunities through this Mediterranean connection. Furthermore, our customers located in the Liverpool hinterland can now access South European and North African markets with Seago Line as a complimentary addition to our existing offer, while for Irish cargo this becomes an attractive alternative to the current feeder option via Rotterdam."
With the introduction of Seago Line's Irish Sea service, Maersk Group returns to Liverpool with a direct product after a 10 year absence. At the same time, it will be Maersk Group's first ever direct connection to the Irish capital, supplementing the existing Latin American service to Cork operated by Maersk Line. Brian Godsafe, Managing Director at Maersk Line UK & Ireland comments:
"This service is a positive addition to our current portfolio. The Irish Sea feeder offers flexibility to customers in and around the Liverpool area. It is also a major change for our Irish customers, who will now receive a faster and direct product to better serve their import and export needs."
The new service will offer 6 days transit time between Algeciras and Liverpool and 7 days between Algeciras and Dublin. The first call to Liverpool is planned on April 13th and to Dublin on April 14th.
Source: Maersk