Rescuers on Sunday took the body of captain out from a ship that sank on Friday (Mar 4) in Bali Strait, bringing the total casualty of the sea incident to 5, rescuer said.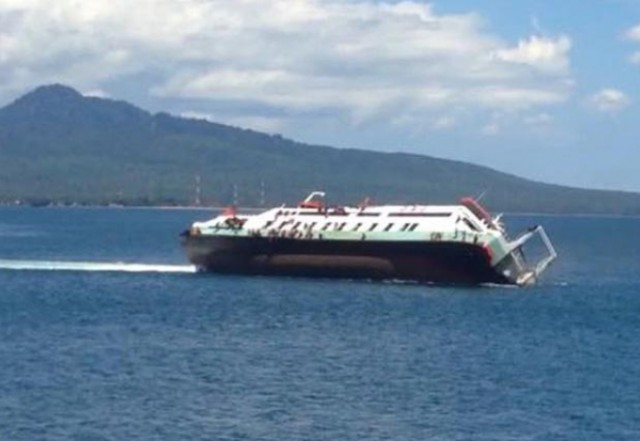 "Today (Sunday) the body of the captain was found inside the ship in seabed. We have also discovered four other bodies," Head of Search and Rescue Office in Bali Didi Hanzar told Xinhua by phone from the scene.
The discovery led the authorities plan to terminate the search and rescue operation as all the people on board have been found, Mr. Hanzar added.
He said that 76 people have been evacuated from the Indonesia's capsized ferry with dozens of them suffering from injury as they jumped into the waters.
"As all the victims have been found, the head of national search and rescue office plans to close the operation today (Sunday)," Hanzar said.
The head official said that the ferry was overloaded and it should have 37 passengers and 14 crew members on board. Actually, the rescuers have found 81 people aboard the vessel, involved in the sea incident.
The Ferry, Rafelia II, capsized while leaving Gilimanuk port in Bali on its way to Ketapang port in East Java's Banyuwangi district.
Related news: Ferry sank in Bali Strait;Major rescue operation underway; People still missing (Video)
Source: ShanghaiDaily