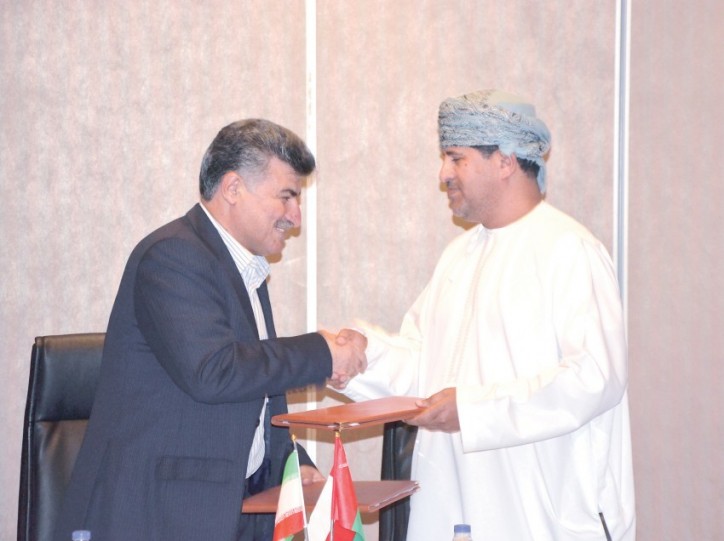 The Port of Salalah (PoS) has signed a Memorandum of Understanding with Shahid Rajaee Port and Chabahar Port through the Port and Maritime Authority (PMO) of the Islamic Republic of Iran.
This landmark agreement envisages close cooperation in a diverse range of activities that will facilitate growth in shipping, trade and commerce for both nations.
"With multiple main line services already providing a comprehensive and reliable global connectivity via Salalah, and strong interest shown by shipping lines in catering to the growing Iranian economy, this pioneering agreement will act as a facilitator and a platform for the three ports to work together to provide best in class logistics and supply chain solutions for multiple stakeholders," stated Ahmed Akaak, Deputy CEO of the Port of Salalah who signed the agreement.

"With a number of joint ventures being discussed between the two governments, the local community sees this agreement as a step towards anchoring some of these ventures in Salalah providing career opportunities for the Omani talent," said Ahmed Akaak. Ebrahim Idani Director-General of Hormozgan Province, (PMO) signed the MoU on behalf of Shahid Rajaee Port and Chabahar Port. PMO is the apex authority for regulating and controlling all ports and maritime affairs, promoting shipping and commerce, collecting port duties and taxes as well as registering Iranian vessels. Under the MoU, the three ports will develop joint marketing strategies, work together to enhance trade opportunities and promote an all water route between Bandar Abbas, Chahbahar and Salalah.
The agreement also provides for leveraging the knowledge and experience of Port of Salalah to help modernise and improve the infrastructure of the two Iranian ports in addition to offering support and expertise in training and skill development for the Iranian workforce. This is to cater to the growth in trade and commerce expected to pass through the Iranian ports. Commenting on the agreement, David Gledhill, CEO of the Port of Salalah said:
"This agreement provides an opportunity for the three ports to complement and significantly enhance each other's value proposition by providing the industries in their hinterland a gateway for wider market by leveraging on the location of the partner ports. We also envisage the landlocked countries adjacent to Iran to use the existing multilateral agreements for transport corridors to access new markets and thereby enhance regional trade opportunities."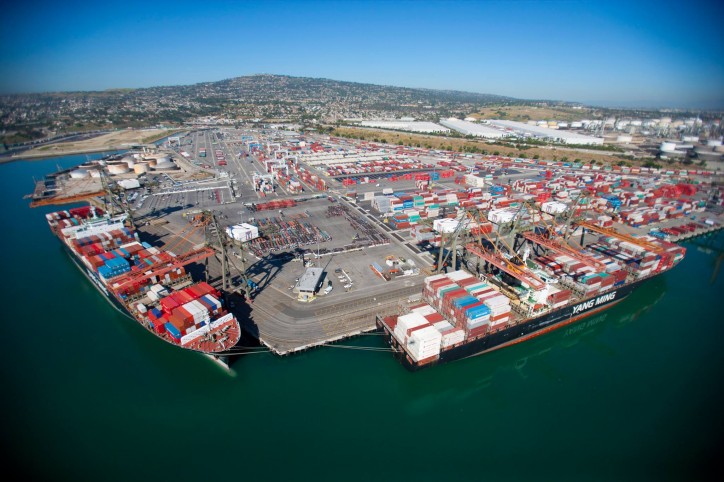 The Shahid Rajaee Port is located 20 Km west of Bandar Abbas city, on the northern shore of the Strait of Hormuz and Qeshm Island. It is the largest port in Iran handling almost half of Iran's seaborne trade. The area of Shahid Rajaee Complex is of 2200 acres which includes three basins with a depth of 13 to 17 metres. The services offered at this port include container, general cargo, bulk cargo, oil products, edible oil, bunkering, minerals and storage. Port of Shahid Rajaee is connected to Tehran and to other cities of the country by road, railroad, and airlines. The Chabahar Port is located in the south eastern part of Iran and is being promoted as an alternate gateway for access to the landlocked CIS countries and Afghanistan.
It has a present capacity of about 2.5 million metric tonnes which is envisaged to be enhanced to 12.5 million metric tonnes. Port development works are underway as part of an agreement with the Government of India which includes a urea fertiliser plant. As part of the APM Terminals Global Terminal Network, the Port of Salalah, the biggest commercial port in the Sultanate of Oman, recently underwent an expansion that doubled the quay length, and increased dry bulk capacity to 20 million tonnes, and liquid bulk capacity to 6 million tonnes annually. The Port of Salalah, in which APM holds a 30 per cent share, handled 2.6 million TEUs in 2015, along with 12.5 million tonnes of bulk cargo.
Source: OmanObserver