VOS Prince has been delivered to Vroon. Following a delivery ceremony held on March 1, 2016 at Fujian Southeast Shipyard, the vessel left the Shipyard last Saturday on her maiden voyage.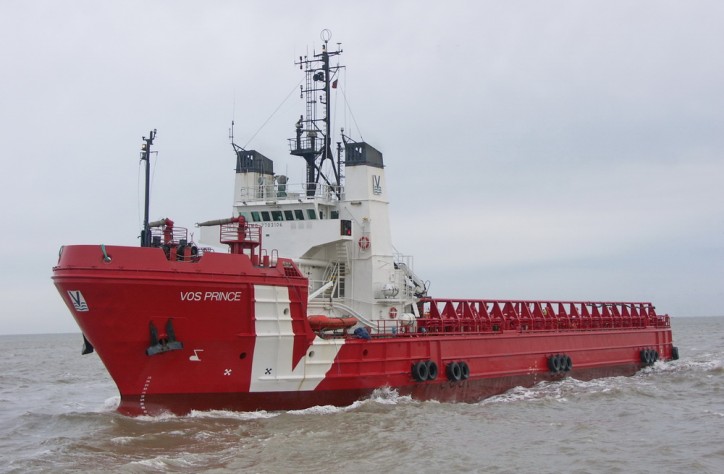 Image: g4ivn
VOS Prince, a KCM-80m platform-supply vessel (PSV), is the fourth of eight sister vessels being constructed at Fujian Southeast Shipyard for Vroon Offshore Services. The vessels have an SPS code and are equipped with full (under-deck) supply capabilities, that include stainless-steel tanks for the carriage of methanol. They provide accommodation and workspace for a total complement of 52 persons (comprised of client staff and up to 14 crew members).
This unique vessel concept, which is based on a design by Khiam Chuan Marine (KCM), provides free deck space of 720 m2. KCM, Vroon's Newbuilding Performance & Engineering Department, the world-renowned yacht designer KER Yacht Design & Engineering and Force Technology in Copenhagen worked closely together to fully optimise the design, ensuring favourable motion and sea-keeping ability and efficient fuel consumption (both in DP mode and during transit).
VOS Prince will be managed by Vroon Offshore Services Genoa.
Source: Vroon