The general cargo ship Alesia ran aground in the embankment of the Kiel Canal at kilometer 58 on Mar 13, 2016, around 3 a.m. local time.
The ship was transiting the canal westbound enroute from Kalmar to Lisboa when it suffered rudder failure and became unmaneuverable.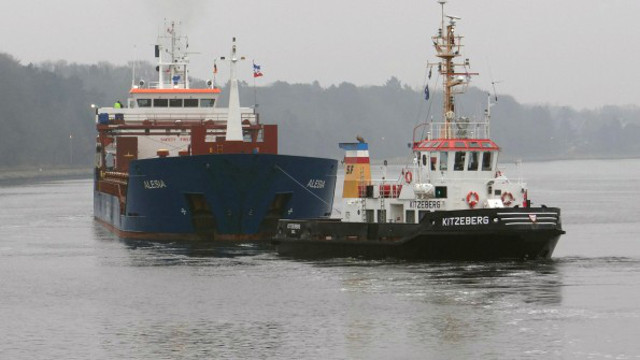 Image: Daniel Friederichs / dpa
The traffic control Brunsbüttel barred half of the canal width for ship traffic for security reasons, and ships were asked to pass the accident site in a curve between Schülp and Rendsburg with slow speed and caution.
After attempts of the crew to get the ship off with own power failed, the tugs Stein and Kitzeberg were called from Kiel at 6 a.m. in order to refloat the ship. Both tugs got her off and the Alesia was pulled into the communal port of Rendsburg where she was berthed at 10.30 a.m.
The vessel resumed its voyage westbound early Monday morning (Mar 14) at 5.15 a.m. after investigations and repairs.
Source: SHZ