Sinotrans Shipping has booked a loss in 2015 as the company described the dry bulk shipping market as being "extremely sluggish" and the container market was "grim."
In the year ended 31 December 2015, Sinotrans Shipping registered a loss attributable to owners of the company of $66.33m, as against the profit of $1.86m in 2014.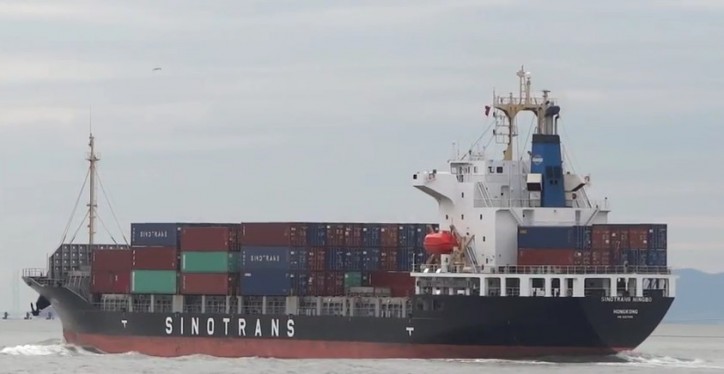 The Hong Kong-listed company posted a 2015 revenue of $999.77m, decreasing from $1.21bn in 2014.
"Dry bulk shipping market was extremely sluggish in 2015 and the market performance was far below expectations. The overall seaborne demand was weak," the shipowner said.
Sinotrans Shipping reported that its average daily charter rate of dry bulk vessels was $8,129 in 2015, compared to $10,074 in 2015.
"The container market in 2015 was also grim. Due to the sluggish growth of shipping demand derived from trade, the aggregate increase in the global container capacity was much higher than the previous year, resulting in the steep drop of freight rates," it said.
Sinotrans Shipping was also hit by other losses amounting to $19.11m, as against other gains of $9.37m in 2014. The other losses comprised of provision for claims under pending litigations and exchange losses arising from renminbi appreciation.
Looking ahead, Sinotrans Shipping projected that growth of international trade volume and seaborne demand is limited, and the shipping market will continue to face pressures and challenges.
The main emerging economies, as the major support for the international bulk shipping market, continues to slow down in their economic growth, which will result in weak demand.
For the intra-Asia container shipping market, with the development of China's One Belt and One Road strategy and implementation of various free trade agreements, trading activities among countries in the region will be more active, Sinotrans Shipping commented.
Source: Seatrade