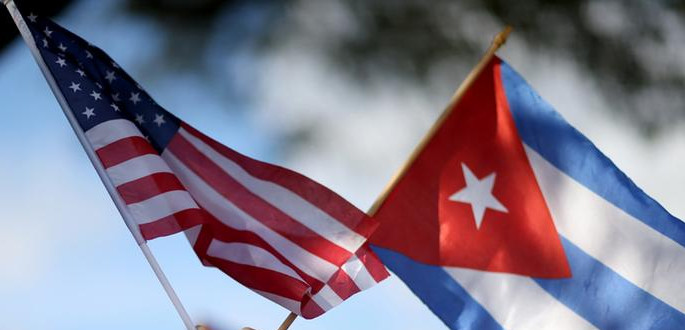 The U.S. Coast Guard is lifting security measures on vessels arriving in the United States from Cuba after the communist country showed it has "effective security measures in their ports."
The Coast Guard said it is removing "conditions of entry" on vessels arriving from the country, a 2008 rule that requires additional security measures and a full search of vessels traveling to the United States from Cuba.
The Coast Guard said it has determined that Cuba meets the International Ship and Port Facility Security Code requirements established by the International Maritime Organization.
"The Coast Guard has determined that the Republic of Cuba is now maintaining effective anti-terrorism measures in their ports," officials said.
The move comes as U.S. President Barack Obama prepares for his visit to Cuba next week in a continuing effort to normalize relations and loosen trade embargoes. Earlier this week, the White House announced amended travel restrictions that would permit individuals to visit Cuba for "people-to-people educational travel," allowing Americans to make educational trips to the country in tour groups or as individuals. The U.S. has maintained the ban on Cuba tourism.
Source: UPI