The Luxembourgian ro-ro company CLdN is continuing its investment in the Port of Gothenburg. Recently the company started a new service between Denmark and the Port of Gothenburg for imports into Sweden. This new link will also result in improved freight transport between Sweden, Norway, Iceland and the Faroe Islands.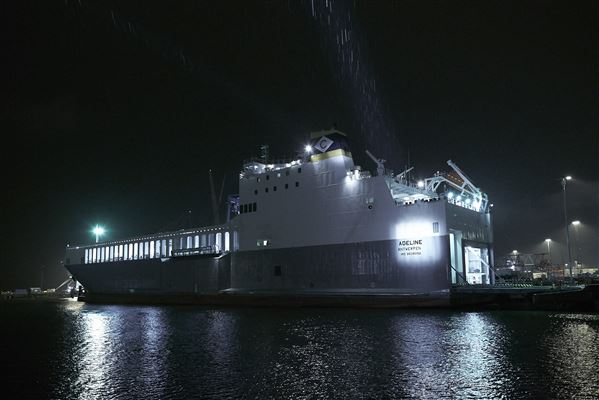 CLdN has begun calling at the Danish port of Hirtshals once a week en route from Zeebrugge in Belgium to the Port of Gothenburg.
"Sweden is one of Denmark's most important trading partners. This new call will link yet another Danish port to Gothenburg and increase departure frequency, consolidating conditions for trade between Denmark and Sweden even further," said Jacob Minnhagen, Senior Manager Market Development at the Port of Gothenburg.
Opening up to northern ports
Adding a new port in Denmark also means new import opportunities to Sweden from a whole range of ports in Norway as well as Iceland and the Faroe Islands.
Hirtshals has regular calls from the major Norwegian freight hubs in Kristiansand, Larvik, Bergen, Langesund and Stavanger, along with the ports of Seyðisfjörður in Iceland and Torshavn in the Faroe Islands.
On arrival in Hirtshals, freight from these ports can be reloaded for onward transport to the Port of Gothenburg.
"This relatively simple and rapid import route from these northerly ports gives a further broadening of the Port of Gothenburg offer," said Jacob Minnhagen.
CLdN's service between Zeebrugge and Gothenburg comprises five departures per week, arriving in Gothenburg on Tuesday, Wednesday, Friday, Sunday and Monday. The Tuesday call is the one that will now operate via Hirtshals. CLdN calls at Logent Ports & Terminals.
Source: Port Gothenburg