Kleven has signed a contract with Spanish ship-owner Pesquera Ancora S.L.U on the building of a 80 m long stern trawler. The vessel is of NVC 374 WP design from Rolls-Royce, and is to be delivered in February 2018.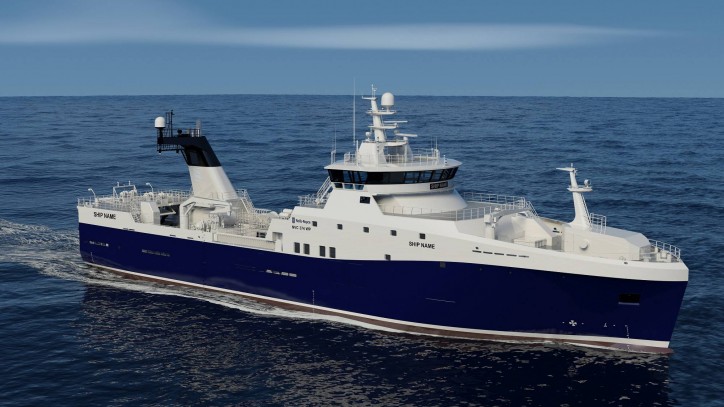 Image: Kleven
«This is an important contract to us, and it confirms that Kleven can compete internationally in today's market also when it comes to building fishing vessels. The fact that a Spanish ship owner comes to Norway to have their vessel built is in itself remarkable,» said Ståle Rasmussen, CEO of Kleven.
This will be the fourth vessel of the same Rolls-Royce design in Myklebust Verft's order book; two vessels are ordered by DFFU in Germany, one by CDP Saint-Malo & Euronor in France, and this latest by Pesquera Ancora in Spain. In addition, the order book holds two live fish carriers for Norwegian owned Sølvtrans, a trawler for Gitte Henning in Denmark, and an offshore construction vessel for Volstad, based in Ålesund, Norway.
The stern trawler will be ICE 1A* classed, and operational efficiency, low emissions and comfort and safety for the crew have been important criterias in the development of the vessel design.
Source: Kleven