CMA CGM announced on Monday (Mar 21) that a new call at Pointe des Galets (La Reunion) will be introduced on its ASAF service, connecting Asia to West Africa, and operated with 13 vessels of 9,400 TEU.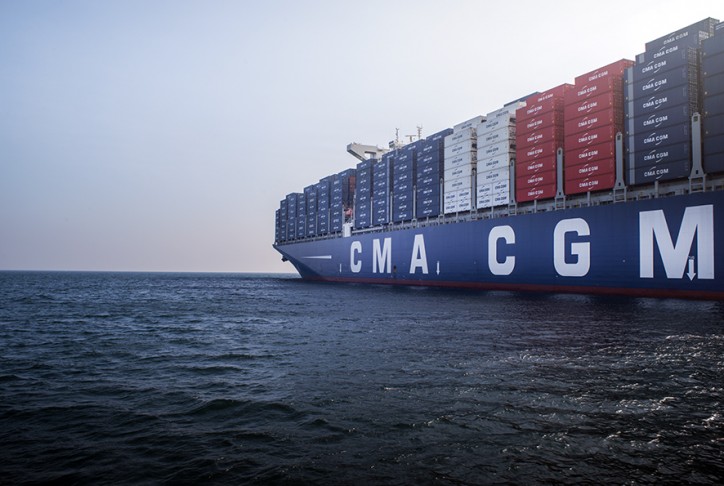 Image: CMA CGM
The maiden voyage direct to La Reunion will be operated with m/v CMA CGM TANYA in Xingang on March 22nd, 2016. La Reunion will be reached in 20 days from Shanghai, 16 days from Nansha and 9 days from Southeast Asia.
Thru the strategic hub of La Reunion on ASAF service, CMA CGM will offer a fortnightly fixed-day service to Mayotte. Longoni will be reached from Shanghai in 30 days. Stability and service continuity will benefit our valuable customers in Comoros and North Madagascar and will permit to further develop the Reefer product.
ASAF port coverage is the following:
Tianjin/Xingang – Qingdao – Ningbo – Shanghai – Chiwan – Nansha - Singapore – Tanjung Pelepas – Port Kelang – Pointe des Galets [hub to Mayotte, Comoros, North Madagascar] – Coega – Cape Town – Pointe Noire – Luanda – Cape Town – Coega – Port Kelang – Tanjung Pelepas – Singapore – Tianjin/Xingang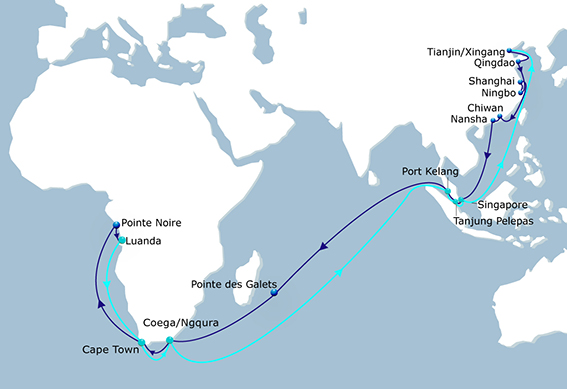 Source: CMA CGM