Japanese refiner Taiyo Oil confirmed that an Aframax tanker it had chartered was involved in a minor collision with another vessel Monday (Mar 28) while it was on its way to the port of Kikuma.
The Aframax tanker, the 110,484-dwt Jag Lyall, was loaded with crude oil that was to be delivered to Taiyo Oil's 118,000 b/d refinery in Kikuma.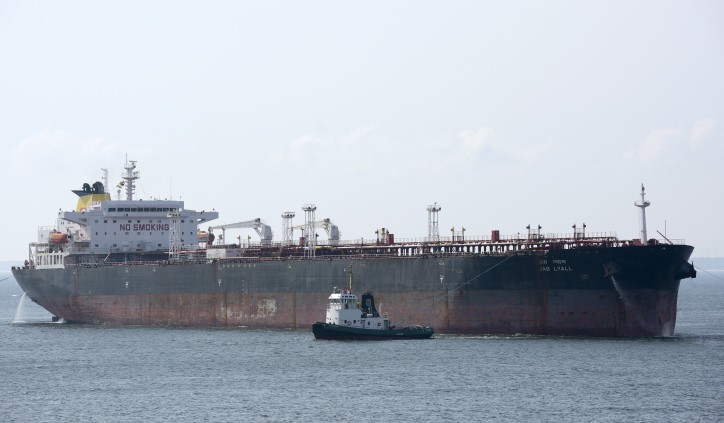 Image: Dragonchief
A Taiyo Oil official could not immediately confirm the exact location and details of the collision but informed that the refiner expects to receive its cargo at the Western Japan refinery after some delays.
The tanker was seen to have deviated from its original route Monday morning, and after sitting idle in the waters west of Tsushima it has continued its voyage to Kikuma.
Taiyo Oil had fixed the Indian-flagged Jag Lyall to lift 100,000 mt of crude from Kozmino to Japan, loading March 24, at a lump sum rate of $710,000, according to Platts reports.
Shipbrokers said the Jag Lyall had collided with a dry bulk carrier Monday morning.
Great Eastern, the ship owner, could not be reached for comment Monday. A broker source said the incident could create significant delays for the vessel, including possible difficulty unloading the cargo due to damage and then dry docking for safety checks before it can be cleared to return to operation.
The collision could also affect other commitments of the Jag Lyall. It had been fixed by Chinese charterer Day Harvest for a Kozmino-to-North China voyage loading April 6.
The vessel was also fixed on a time charter to SK Energy for 24 months at $22,750/day and is yet to be delivered to the South Korean charterer, said shipping sources.
Source: Platts