Newbuilding orders at China's shipyards have continued to shrink in the first two months of 2016 as the industry struggles with one of the toughest downturns in history.
From January to February this year, Chinese shipbuilders received new orders amounting to 950,000 dwt of vessel tonnage, a sharp plunge of 75.1% compared to the same period of 2015, according to figures from China Association of the National Shipbuilding Industry (Cansi).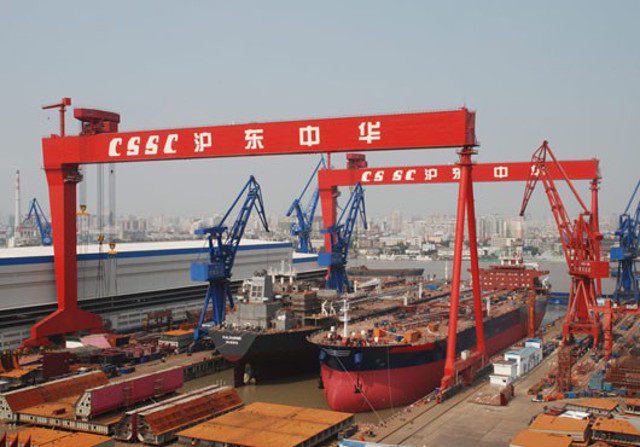 Cansi also monitored 51 leading yards, which gathered newbuilding orders of 900,000 dwt in the first two months, down 76.4% year-on-year and representing 94.7% of the country's market share, pointing to a high concentration of orders in a smaller number of yards.
Industry observers have suggested that there are around 300 shipyards left in China but only less than 100 of them have active day-to-day operations. The severe industry slump is expected to further consolidate that number.
In completed shipbuilding jobs, Chinese shipyards churned out a combined 4.2m dwt of vessel capacity in the first two months, down 24.4% compared to the previous corresponding period, Cansi figures showed.
The 51 leading yards also took the lion's share by completing 3.92m dwt out of the total newbuilding tonnage. As at end-February 2016, Chinese yards sat on an orderbook of 118.98m dwt, a decline of 19.4% compared to the year-ago period, and a fall of 3.3% compared to the end of 2015.
Cansi further revealed that out of 94 main shipyards, they generated a combined revenue of RMB35.7bn ($5.5bn) from January to February 2016, a decrease of 7.5% year-on-year. Profit during the period also decreased by 46.7% to RMB160m.
Source: Seatrade Global