Shipping company, MISC Bhd has proposed to acquire the remaining 50 per cent stake in Gumusut-Kakap Semi-Floating Production System (L) Limited from E&P Venture Solutions Co Sdn Bhd for US$445 million (US$1=RM4.020). E&P Venture Solutions is a unit of Petronas Carigali Sdn Bhd.
In a circular to shareholders, MISC said the proposed acquisition was a good opportunity for the company to fully own an asset that is under a long-term lease with a strong client, which is a subsidiary of an international oil and gas company.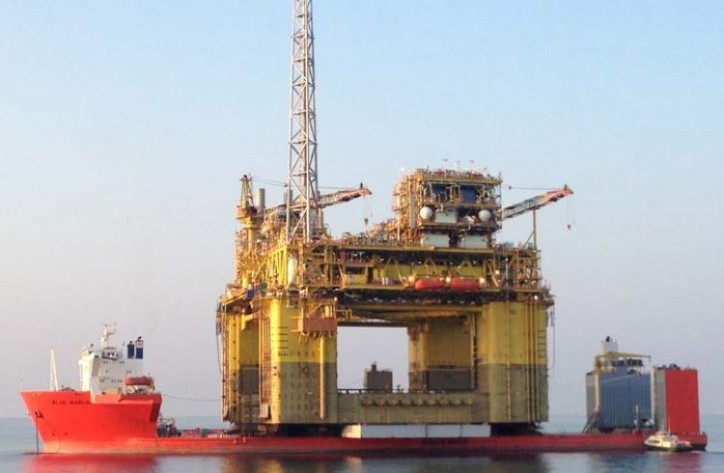 The Floating Production System Gumusut Kakap loaded onboard Dockwise BLUE MARLIN off Johor (Malaysia)
"The proposed acquisition will allow our company to gain full control over Gumusut-Kakap production and fully consolidate its future earnings as it becomes our wholly-owned subsidiary," it said.
MISC currently owns a 50 per cent equity interest in Gumusut-Kakap. The purchase consideration shall be satisfied in cash using internally generated funds.
Meanwhile, MISC's independent adviser, AmInvestment Bank, said the proposed acquisition represented a timely opportunity for MISC to reacquire interest in an asset which is within the company's core business and one in which it is already familiar with.
"The weakness in the global crude oil prices may adversely affect the exploration and production activities in the offshore oil and gas industry thereby hurting the opportunity for future offshore job wins by the MISC Group.

"However, we believe the cutback in the exploration and production activities in offshore oil and gas industry is not expected to affect Gumusut-Kakap given this semi-floating system is already in operation and is in the second year of lease to its client," it said.
Source: BorneoPost