Svitzer has purchased four ATD 2412 tugs from Damen Shipyards to serve as fleet renewal, with the first two designated for the Svitzer joint venture with Remolcadores Dominicanos in the Dominican Republic.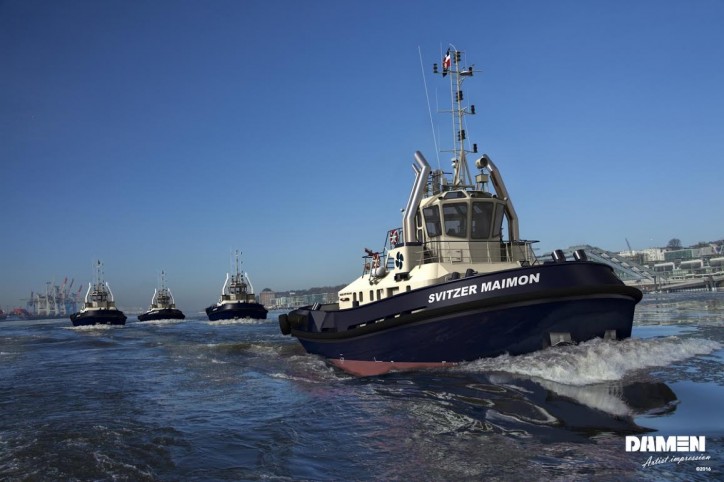 The four new tugs are Azimuth Tractor Drive tugs with twin fins, a bollard pull of minimum 65 tonnes and accommodation space for four crewmembers. The high performance compact tugs are highly maneuverable with superb stability, and a top speed of 12 knots. The tugs are equipped with a hydraulically driven aft winch and two Caterpillar 3516C TA HD/D main engines.
The first two vessels - to be named Svitzer Maimon and Svitzer Beata - will be delivered in mid-April and are designated as fleet renewal for the port operations fleet in the Dominican Republic. The last two will be delivered in the middle of August; the destination for these tugs is yed to be decided.
All four tugs are being built in Damen Song Cam Shipyard, Vietnam. Damen shipyards was chosen due to their proven design, high construction quality and competitive price.
Source: Svitzer