A video released by Abu Dhabi Ports shows 10 years of partnership and growth that the port operator has gone through to ensure that it can handle the increase in global trade.
Central to its growth is the multi-billion dollar Khalifa Port, which was inaugurated on December 12, 2012 and became the first semi-automated port in the region.
Abu Dhabi Ports recently announced a big equipment upgrade at both Khalifa and Zayed ports in a bid to enhance the safety and productivity of its operations.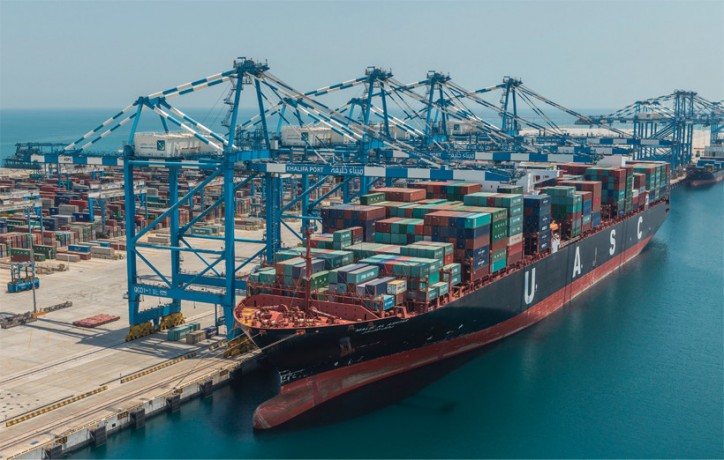 UASC container ship docked at Khalifa Port - Image: Abu Dhabi Ports
Abu Dhabi Ports is celebrating its tenth anniversary this year and the occasion proclaims more than the number of years of its existence. The master developer, operator and manager of ports and Khalifa Industrial Zone in the Emirate, has made a long list of achievements over the last ten years.
See more at the infographic below and here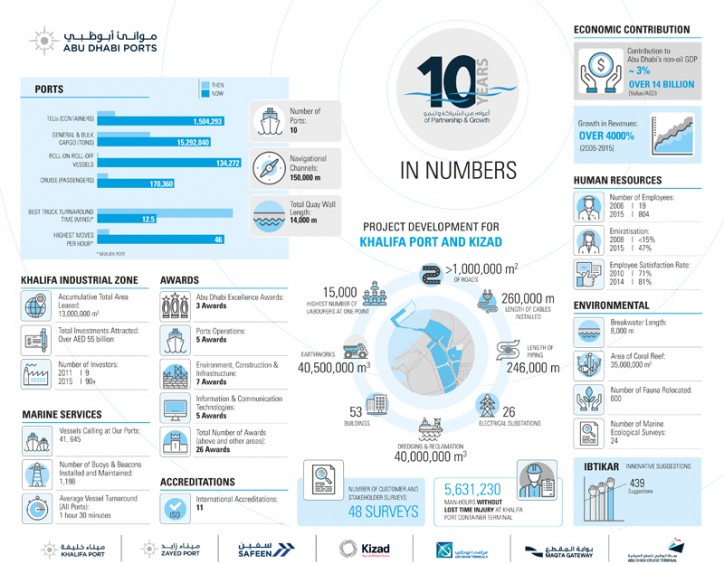 Source: Abu Dhabi Ports