Nordana Project and Chartering and Rickmers-Linie, Hamburg announced that Rickmers-Linie represents Nordana in China effective as of March 17, 2016.
With this step, the two companies extend an already existing partnership which began in June last year when Rickmers (Japan) Inc was appointed as the sole General Agent of Nordana Project and Chartering in Japan. The Rickmers-Linie Representative Offices in China will support Nordana on marketing in China and will also coordinate documentation including agency services through sub-agencies.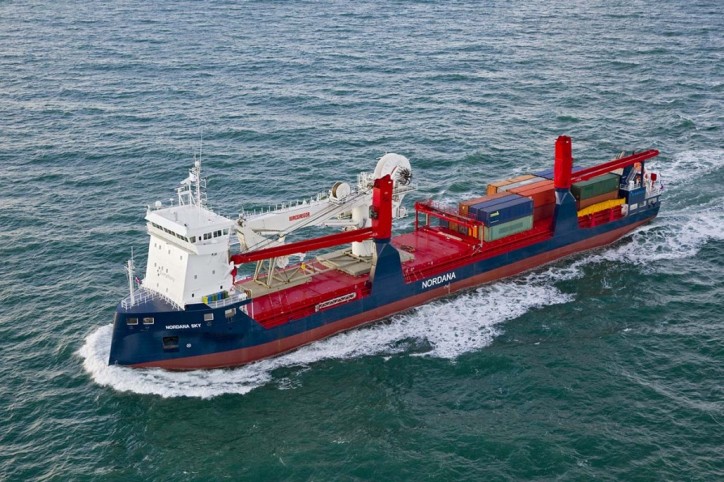 MV Nordana Sky - Image: Ferus Smit
Nordana owns and operates a modern fleet of about 25 break bulk and heavy lift multipurpose tweendeck vessels with an average age of four years, with cranes combinable up to 500 metric tons lifts, serving on a tramper basis worldwide.
On the occasion of the signing ceremony in Shanghai Torben Reinhard, Owner's Representative Far East from Nordana, said, "We look forward to broadening the cooperation with Rickmers-Linie, who have a long history in China and have an excellent knowledge of the Chinese market and a network of its own Representative Offices in the country."

Kai-Henrik von Taube, Director Line Management at Rickmers-Linie, the Hamburg-based specialist for project and heavy lift liner services, added, "Our partnership in Japan is working so well that we both decided to extend it to China. We look forward to serving all our customers jointly on a more global basis, especially in the markets of Asia, India, the Middle East and Africa."
Source: MarineLink