A new joint venture agency in Uruguay and official representation in Intermodal South America 2016
United Arab Shipping Company (UASC) announced today the opening of a new joint-venture agency in Uruguay and participation in this year's Intermodal South America exhibition, opening today in São Paulo and running until 7th April. These initiatives are part of the carrier's ambitious growth plans and customer-focused strategy, and highlight the importance of the South American market for UASC.
Following several initiatives including significant investment in new reefer units and a cooperation agreement with Hamburg Süd opening up new services to East Coast South America, UASC aims to highlight its expanded service during Intermodal South America 2016, the international exhibition for logistics, cargo transportation and international trade.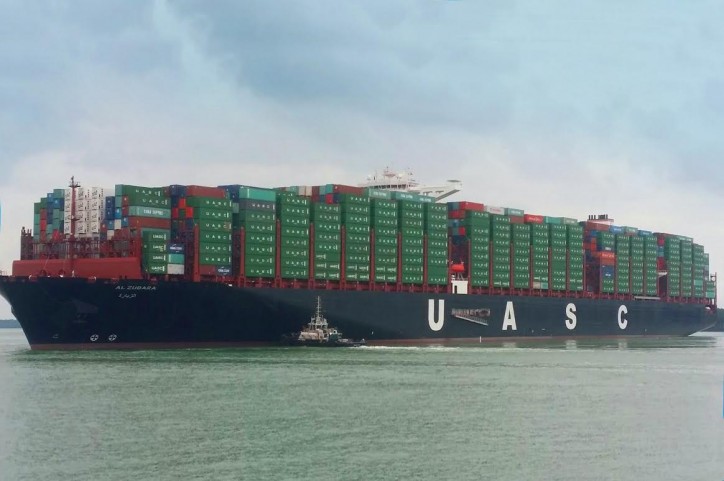 Image: UASC
Uffe Østergaard, Chief Commercial Officer at UASC said, "UASC has expanded its presence in South America in 2015, now serving all major ports along the Brazilian East Coast and the River Plate on a weekly basis and providing customers with access to an enhanced product offering,connecting the South American markets with Asia, Indian sub-continent, Red Sea, Middle East,North Europe and Mediterranean."
"The enhanced service coverage enables us to cater effectively for many of the key companies in different industries in South America", Mr. Østergaard added.

"South America is a key market for UASC and as part of our ambitious growth plans, new agencies will be inaugurated soon in Brazil and Argentina in addition to the newly opened agency in Uruguay; these developments mark the next stage of our evolution in South America and gives a flavor of our longer term aspirations".

"Providing the highest quality of service excellence and reliability standards is our philosophy in doing business, UASC's participation in Intermodal South America 2016 and the opening of new agencies will allow us to be closer to our customers and maintain ongoing dialogue with them on the ground to explore further enhancements to our services".
Source: UASC