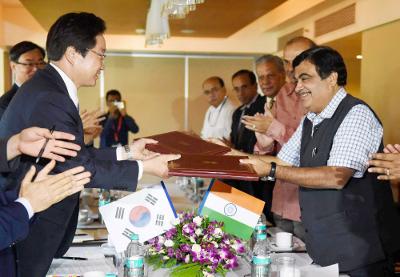 India and South Korea signed a memorandum of understanding (MoU) for cooperation and mutual assistance in development of ports.
The MoU was signed by Road, Transport and Highways and Shipping Minister Nitin Gadkari and South Korea's Minister of Oceans and Fisheries Kim Young Suk, Shipping Ministry said.
The South Korean delegation, led by Suk, is in Mumbai to participate in the Maritime India Summit (MIS), 2016.
This MoU is for cooperation and mutual assistance between India and Republic of Korea in port related matters. The Union Cabinet had approved the proposal of the Shipping Ministry for signing of this MoU on April 6, 2016, it said.
The MoU is expected to help both countries to encourage and facilitate development of ports, port-related industries and maritime relationship.
It will also enhance cooperation in the tasks of sharing of technology, experiences in the fields of port development and operation, exchange of information on construction, building, engineering and related aspects in the field of port development, among others, the ministry said.
MIS 2016 is a maiden flagship initiative of the Shipping Ministry that provides a unique platform for participants to explore potential business opportunities in Indian maritime sector.
MIS 2016 is being organised from April 14-16, 2016 at Mumbai and will have conference, exhibition and demo sessions.
Republic of Korea is the Partner Country of MIS, 2016. A delegation of over 100 participants from South Korea are attending the summit.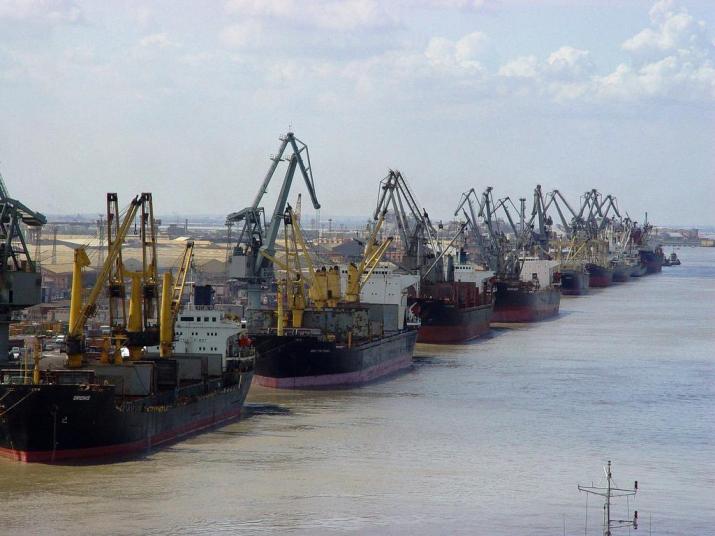 Representative Image: Kandla Port, India / Kandla Customs
Source: Times of India