Financial authorities and creditors will make Hyundai Merchant Marine Co. (HMM), one of Korea's vulnerable industries that needed downsizing, will become a subsidiary of Korea Development Bank (KDB). Its largest shareholder Hyundai Elevator will reduce its shares in HMM and financial institutions, including KDB, will convert their bonds into equity.
An official from HMM's creditors said on Apr. 20, "After much consideration, financial authorities and creditors concluded that they cannot drive HMM to receiving a court receivership. Sooner or later, they will come up with measures to promote HMM's management normalization, including creditor financial institutions' debt-for-equity swap and additional supports."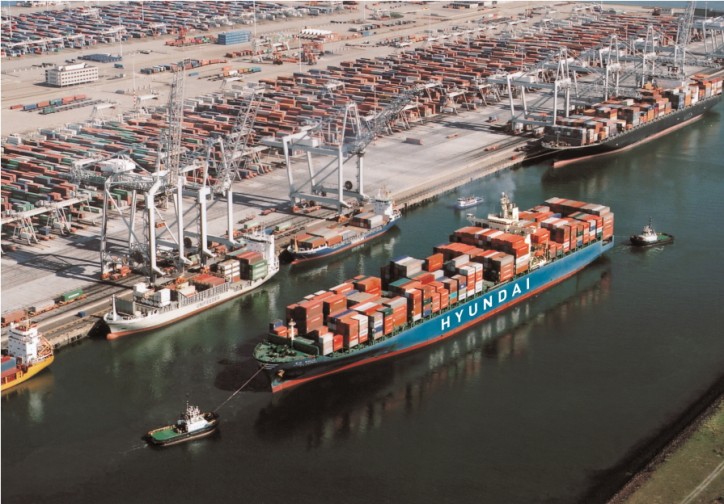 Currently, HMM's bonds owned by creditor financial institutions, including KDB, amount to 1.2 trillion won (US$1.06 billion). Out of this, more than 600 billion won (US$529.8 million) was from KDB. Through the capital reduction and debt-for-equity swap, KDB aims to acquire 30 percent and creditor financial institutions 50 percent in shares in total.
The reason why the decision was made quickly is the negotiation of global shipping alliance, which will start from next month. Now, global shipping firms form their own alliance systems and jointly run routes. The world's four largest shipping alliances – 2M, CKYHE, G6 and 03 – will be reorganized at the same time in March next year. As the average numbers of ships and loads owned by a shipping alliance reach 222 and 1.69 TEU, shipping companies, which belong to alliances, should begin negotiation to team up from the middle of May. When the restructuring plan for HMM is not decided by then, it cannot involve in negotiations, Also, it will be impossible for the company to stabilize the business even without the court receivership.
Currently, the negotiation for charter costs is coming to an end. An official from creditors said, "The company reached the agreement with 60 percent of ship owners, and the remaining 40 percent are positive as well. HMM is now coming up measures to satisfy ship owners' proposals for the conversion of the decrease in charter costs into equity and additional profit distribution. An official from the government said, "This is only the plan based upon the premise of the charter cost settlement"
Source: BusinessKorea