The Panagia Tinou ferryboat, which has sailed hundreds of thousands of passengers from the Greek capital to the country's islands, is taking on water and sinking at Piraeus Port, authorities said on Tuesday (Apr 26).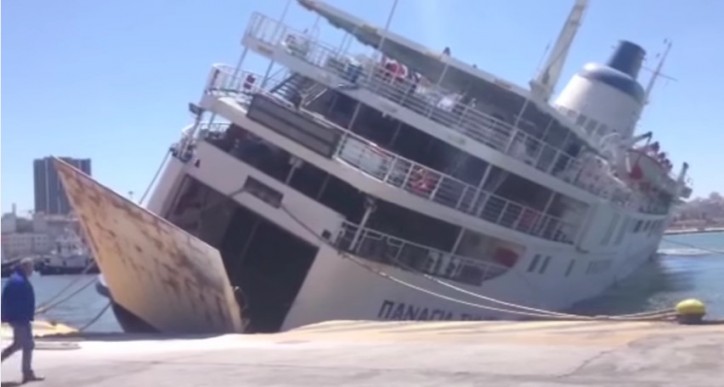 The ship, which was put into service in 1972 and confiscated by the state a few years ago due to outstanding debts by operator Ventouris Sea Lines, starting taking on water early on Tuesday and is listing precariously as efforts continue to pump out excess water.
The Panagia Tinou ferry was responsible for the route from Piraeus to the popular holiday islands of Syros, its namesake Tinos and Mykonos for most of its lifetime.