A fire broke out on the passenger/Ro-Ro cargo ship Ulysses on Apr 25, 2016, at the 2.40 a.m. LT on the Holyhead to Dublin crossing.
The ferry was close to docking at Dublin Port when the small fire was detected at 5.45 a.m. It started in a lorry cab, however the cause has not yet been established.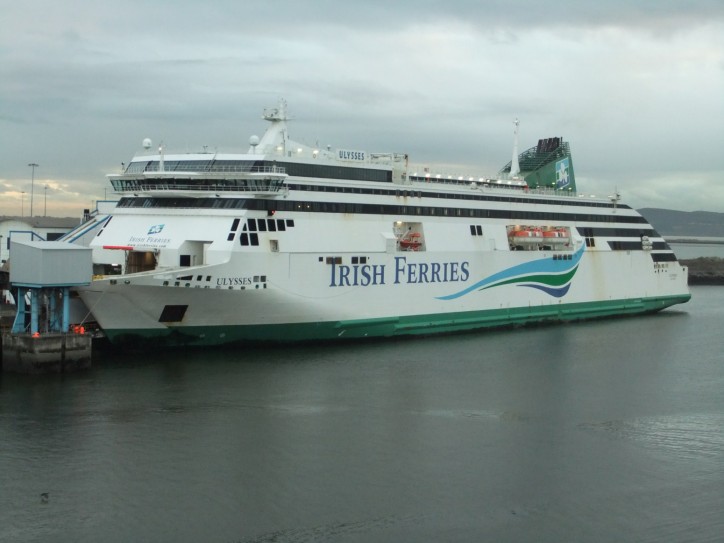 Passenger/Ro-Ro Cargo Ship Ulysses - Image: Dave Rimmer
The fire was detected immediately and didn't spread to any other vehicles while the ship was approaching Dublin port. It was put out within minutes, thanks to the automatic water systems and the training the crew has received. There were no reports of any injuries.
A spokesman for Irish Ferries said: "All the passengers were informed of the incident, but as far as I know there was no panic on board...Investigations are underway as to what caused the fire, but following an hour's delay in Dublin normal service has resumed."
Source: Daily Post