A behind-the-scene look at the construction and installation of the 1st caisson at the Tuas Terminal Port Phase 1 development (Singapore).
Coordinating Minister for Infrastructure and Minister for Transport Khaw Boon Wan marked the initiation ceremony on April 29, 2016 by launching the first caisson.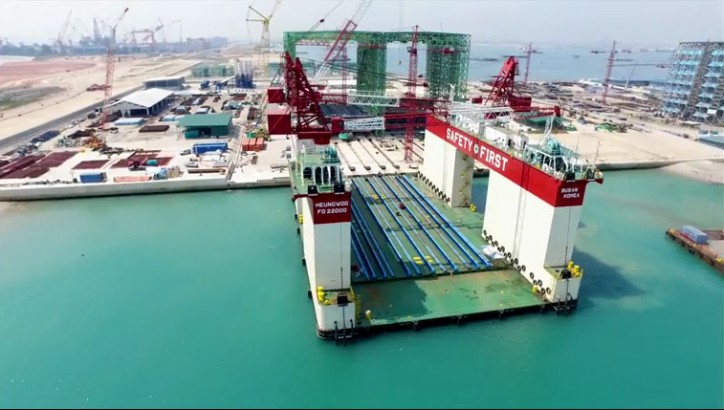 In total, 222 such caissons will form the permanent wharf structure. With each caisson 28 metres tall and equivalent to the height of a 10-storey HDB block, the caissons designed for Tuas Terminal Phase 1 are one of the largest in the world.
Related news: Phase 1 of Singapore's Tuas Terminal development gets underway