The keel of the second double ended RoRo Ferry being built for the Kochi Municipal Corporation was laid by Shri Amit Meena, Secretary, Kochi Municipal Corporation at a simple ceremony at Cochin Shipyard Limited on May 03, 2016.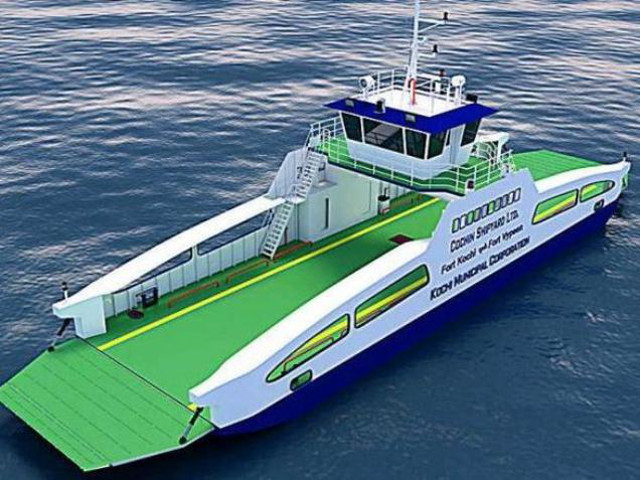 Prominent members of the Corporation as well as Shri Madhu S. Nair, C&MD, Shri Paul Ranjan, Director (Finance), Shri Sunny Thomas Director (Technical), Shri Suresh Babu N.V., Director (Operations) and senior officials of CSL and the Corporation were present on the occasion.
The vessels, equipped with two nos of azimuth thrusters for easy manoeuvring and other modern equipment are expected to provide a great relief to the water transportation problems in the city.
Being double-ended, the vessels acts as a floating bridges across the Cochin Channel and eliminate the requirement for reverse parking of the vehicles as well as turning the vessels around at the jetties.
Source: Cochin Shipyard