Twenty Maltese ship crew members were detained by the Chinese authorities due to a collision with a Chinese fishing boat in the East China Sea.
Authorities in China detained 20 crew members of a cargo ship flying the Maltese flag that collided with a Chinese fishing vessel in the East China Sea, killing at least two, Chinese online media reported Sunday.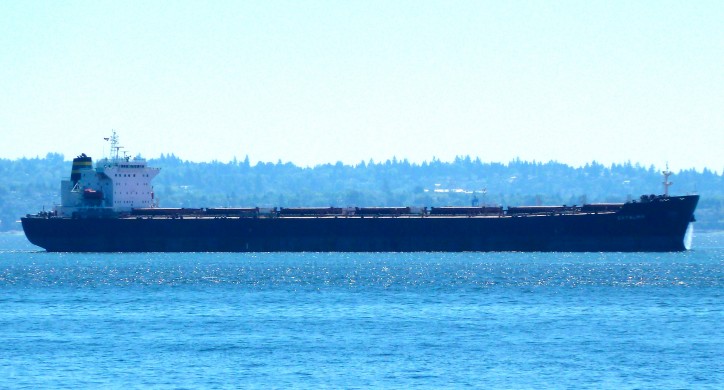 Bulk Carrier Catalina - Image: Ed Cooke
China's Lu Rong Yu 58398 collided with a foreign vessel in the early hours of Saturday off the coast of Ningbo in Zhejiang province. Two of the 19 crew members on board were confirmed dead, while search operations are underway for the remaining 17.
Twenty of the Catalina bulk carrier's crew, whose nationalities have not been provided, were detained in Ningbo and are currently providing evidence to authorities, the Sina outlet reported.
Six Chinese navy ships are conducting search and rescue operations at the accident site alongside coast guard vessels and fishing boats, it added.
Source: Sputnik